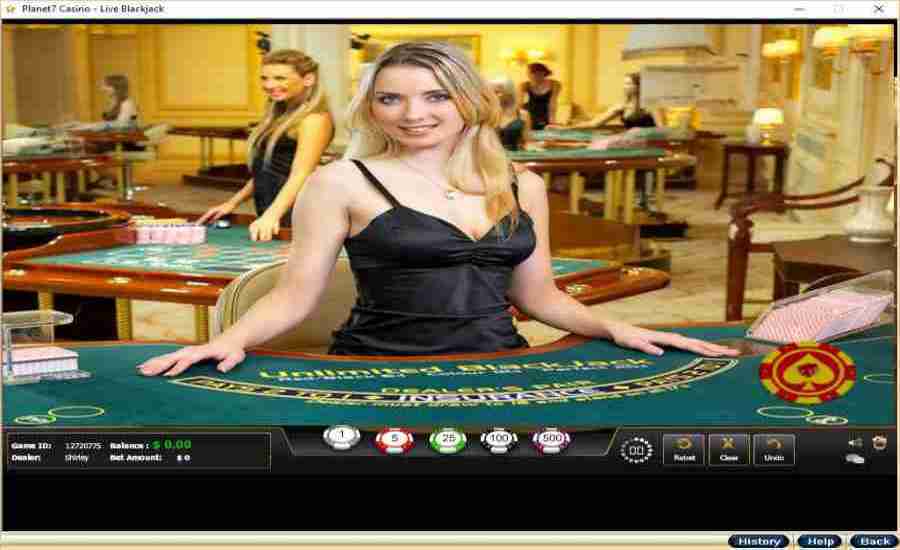 Live dealer games is popular especially in the game of blackjack. On the internet, live dealing for some of the table plays is offered by Playtech casinos. On your menu, there will be a live tables tab when you go to a casino with live dealing and you can join any table of your choice. As many as 20 different blackjack tables with live dealers can be featured especially at the famous Golden Palace.
At your chosen table, each person's screen name can be seen together with a very large box showing the live dealer on the top left area of the screen. You can chat with the live dealer or the other players at the table using the talk box in the right corner.
Live dealing is not very common in online casinos. The fact that very few staff is needed in online casinos is what makes them so profitable. However, there are some players who will only choose to play online if live dealing is offered. Having a live dealer provides social interaction that make players feel as if they are truly in a land-based casino. Most of the time, the high rollers are offered live dealing by some online casinos. One can see a live dealer giving a live feed on dealing cards, rolling the dice or spinning the roulette wheel.
Games with Live Dealers
Roulette, baccarat and blackjack are most common games that offer live dealing. Sic bo may offer live dealing but only at very few online casinos. Because operators want to fill any operating live dealing tables completely, table minimums are lowered at times. However the stakes for live play may be raised if there are many people wishing to play at tables with live dealing.
Expected Interactions with the Live Dealers
The pit boss as well as the live dealer can talk to players. Usually through the feed, the live dealer will be able to talk. And because live dealers are too busy dealing, pre-recorded messages are sent if the live dealers will not be able to use the chat box. Likewise, players can talk back to the live dealers and the other players using the feature for live chat. To enhance a player's live gaming experience, most of the dealers at live dealing casinos are gorgeous women although a few online casinos may have male dealers and croupiers.
Knowing Where You Sit at a Live Dealing Table
A real table and a virtual table are both shown at live dealing games. The card will be entered into the computer by someone from the casino staff so that it can be shown up on a player's virtual table. You will be able to see you cards precisely that way. To perform whatever actions you desire, you can press the button for the corresponding action. For instance, the hit button on the screen should be pressed if you choose to hit in blackjack. Then, another card will be dealt to you by the live dealer and shortly thereafter you will see that card on your virtual table. And since every single hand is analyzed by a computer, the potential for error is decreased.
Casinos & Bonuses at Live Dealer Casinos
Live Dealer Casino can be found at hundreds of our listed online casinos. at present, the six casinos bellow are our top favorite liver dealer sites. Nevertheless we urge you to look at our full rundown of live dealer casinos to discover and make the best decision for you.