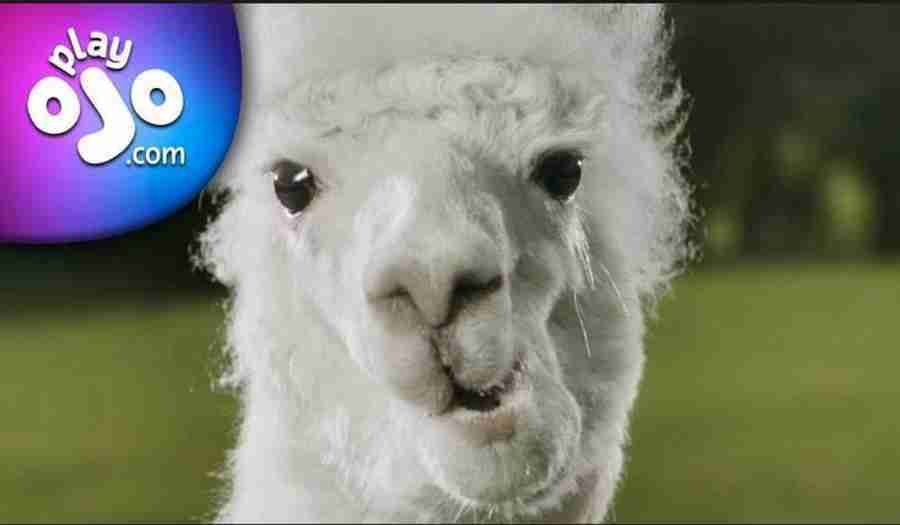 Please stop me if you have heard this one before: An Alpaca visits an online casino… Hold on! What's that you say? Well let me tell you all about it.
So, an Alpaca visits an online casino. That's basically the Americas' version of a camel in case you wondered. The innocent beast places a bet here an another there hoping to hit the jack pot, but it just doesn't happen. No problem, he thinks, I'll just visit another site. But his luck doesn't improve. So, he visits another one and another one and another one. All with the same result. About to quit, the sad animal, discovers PLAYOJO online casino, and everything it has to offer him: a refreshing face of transparency and fairness topped with cash bonuses with no strings attached! And that my friends is no joke.
"Find Your OJO" is the new ad by PLAYOJO online casino created by TBWA London, and due to hit UK's top online and traditional channels like ITV, SKY and channels 4 and 5, amongst others. It will also appear on digital and social media. A radio version is programmed to come out later on. And just like the Alpaca, players are invited to discover their OJO through their casino where players are in total control of their money.
With OJO's Alpaca appearance in Star Wars: The Force Awakens it's no surprise that this fun animal continues as the protagonist for PLAY OJO's ad campaign, voiced by Ewan MacIntosh known for playing accountant Bishop in UK's, The Office.
Here's what Peter Bennett Head of Brand for PlayOJO, said:
"As a challenger brand, PlayOJO's disruptive strategic approach to the industry is helping differentiate us as the fair casino, and we feel the alpaca campaign will break traditional online casino advertising conventions and enable us to stand out even more in what is a crowded market place."

"We are very proud of the work and believe it will resonate with players right across the UK who are unhappy about being treated unfairly and who are looking for a fun and fair online casino experience."
With this philosophy, PLAYOJO is modifying the shady image that the online casino industry has. Recently, Trinity's MacQueen marketing research awarded PLAYOJO the only positive net Promoter Score when comparing the top British online casino like 888casino and Casumo.
"Find your Ojo" continues the outstanding campaign started by PLAYOJO with the "Not Bad For An Online Casino" campaign which presented the character Clint, interpreted by Geoff Bell who also played in Kingsmen: the Secret Service.
Get Up to
50 Free Spins
No Wagering
Min $€10 Dep, no wagering
New customers only.
Min €/£/10. Deposit, 30x No Wagering Requirements