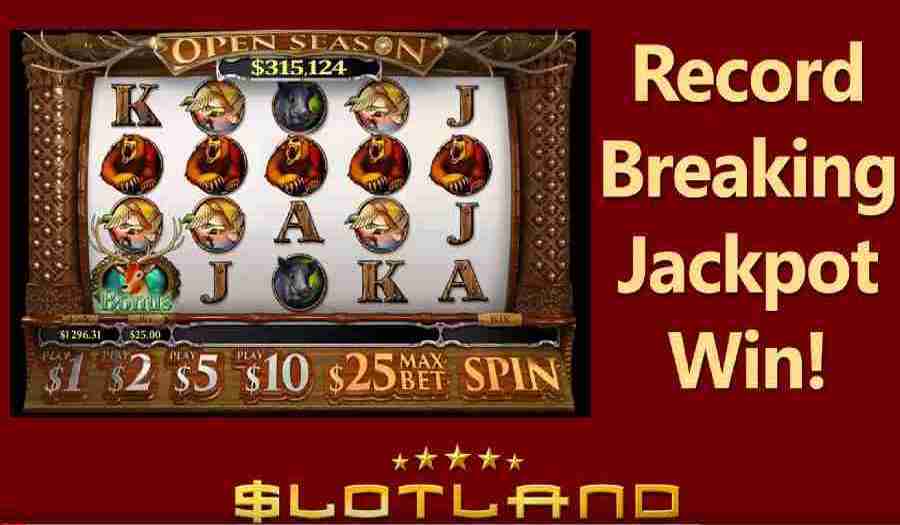 A press release dated back last June 30, 2017 talks about a stay-at-home mom winning the record-breaking $315, 124.00 Jackpot in one of her usual spins at Slotland Open Season slot game. According to the casino's Manager, Michael Hilary, this has been the largest pay out ever generated from the casino's frequently hit progressive jackpot over the entire site.
During an interview with her, Debra J. (not her real name), the stay-at-home mother, said she's been a casual player at the Open Season's slot for quite some time now. She also mentioned having won some decent cash frequently playing over the years but never as big as this one. It was evident in her words that her happiness and shock at her great luck is just over the top.
When asked about how she felt when Slotland dropped the news on her, she stuttered while saying how it was every bit shocking and overwhelming as she couldn't just believe the record was true. But when a Slotland service representative actually verified the truth to her winning, she started leaping and dancing for joy having been the luckiest person to hit the biggest pot money in the history of the Open Season slot since it launched on Slotland's 17th Anniversary.
With a big money like that, anyone would be thrilled to spend some cash for a travel-around-the-world getaway with family and loved ones just like how Debra J. described how it would be for her when she receives the jackpot prize.
"Of course, there will be some practical expenses like putting money into the fund for my kids, maybe some renovations around the house, and getting bills paid. But, surely, we'll do some fun stuffs with it too, like, throwing a thanksgiving party and some holiday excursions, or even a trip around the world! That would sound amazing, I don't know, I'm just so excited right now; my thoughts are all over the place"
she cheerfully said with a big smile around her lips.
In line with this interview was Michael Hilary's comment about how it was to be expected having the jackpot hit at any time since it was already above the usual (more or less) $200, 000.00 progressive-jackpot mark. He also added that the $315, 124.00 progressive was long overdue for a hit and that it's only a matter of time.
Most Slotland real-money games are tied to a running progressive jackpot prize. For every qualifying bet of $5 (the usual minimum) a fraction of it goes to the progressive fund so that the longer it stays afloat, the bigger it gets over time. That is how progressives become more and more exciting to play every time.
If you're fond of playing some real money-making online casino games, Slotland's sister-site called WinADay Casino is also offering a site-wide progressive jackpot with its current figures at nearly $200, 000.00, and has been classified as overdue for a hit.
Get up to
$1000 bonus
on your first ten deposit.
Min $€20 Dep, 25x wagering
New customers only.
Min €/£/20. Deposit, 25x Wagering Requirements