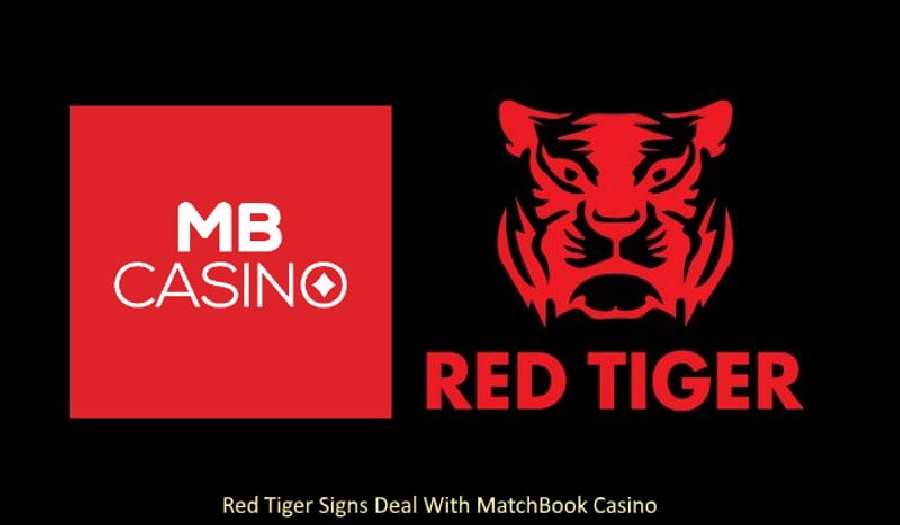 Announcing its partnership with Matchbook and Red Tiger Gaming, The Isle of Man-based online slot provider and software company, is making a content deal that will enable the company to provide Matchbook with its full suite of slots.
Previously, the software company has partnerships with the biggest tier-one operators including PokerStars, Coral, Paddy Power, and Betsson. Surely, Matchbook which also features NetEnt gaming will be more productive with Red Tiger's wide collection of products. These include the innovative jackpot system and coveted bonus management applications.
The signed agreement states that all players of Matchbook Casino around the world will now have an access to the gaming slots provided by Red Tiger Gaming. Recently, the software company has released very engaging and successful slots like Jingle Bells, Lucky Wizard and Rainbow Jackpots.
Earlier this year, Matchbook improved its casino platform by adding NetEnt's massive portfolio of games. Its incredible experience triggered rapid expansion and growth. Cian Nugent, who speaks on behalf of Matchbook states that he strongly believes that the agreement with Red Tiger Gaming will boost their company's growth and put them to another level.
On a report by Casino News, Cian Nugent commented on the Matchbook and Red Tiger Gaming deal that Red Tiger Gaming was a popular choice for them when they witnessed the product. He said that he was amazed by the company's genuine approach to creating and building games. They are confident that the content will enhance player engagement. He also mentioned that the RGS platform offers a great number of opportunities for retention marketing and acquisition. Red Tiger Gaming will definitely help them grow their business more.
Carl Ejlertsson, Account Director at Red Tiger Gaming further stated that Matchbook is a powerful operator with a rapidly growing casino business. He quoted that it was a tremendous pleasure to deal with them. The company is looking forward to providing and serving them in more years to come.
Matchbook Sports Betting Casino
Matchbook Casino (MB Casino) is widely known as a Sports Betting Casino. They offer the best betting odds you can find online. Its website offers numerous betting options that can range from poker, slots, blackjack, live casino, and roulette. On its sports betting section, you will get to see games like golf, football, tennis, baseball, horse racing, basketball, and a whole lot more. They are all designed to entertain and suit your gambling experience. You can simply download the Matchbook Casino App on Android or Apple App Store. It is easy to use and available and accessible across all platforms.
Red Tiger Gaming Features
Red Tiger Gaming is established and founded in 2014 by a team of industry experts from various strong B2B and B2C gaming brands. Since then, the Red Tiger Gaming group has continued to prove its progressing record of developing casino games across Europe and Asia. It envisions leaving a lasting legacy in the industry. The team works in unison to create slot games where players can have fun and attain the best possible gaming experience.
Red Tiger Gaming sets its campaign by developing its games in an HTML5 framework. It provides its users with stunning HD graphics and immersive and crisp sounds. This evolution paves the way for them to be able to defy amazing innovations like the Daily and Ceiling Jackpots where the player engagement is pushed to the upper stage.
Daily Jackpots refer to the time-bound payout released before the set time of day. The Ceiling Jackpots payout before a specified monetary amount is reached by the pot.
Red Tiger Gaming has its own style they called "Smart Spins".  It's where they take standard bonus mechanics and integrate them into the whole gaming experience. The result is a wide player engagement in the gaming space. The players enjoy useful features such as notifications, achievements, and progress bars.