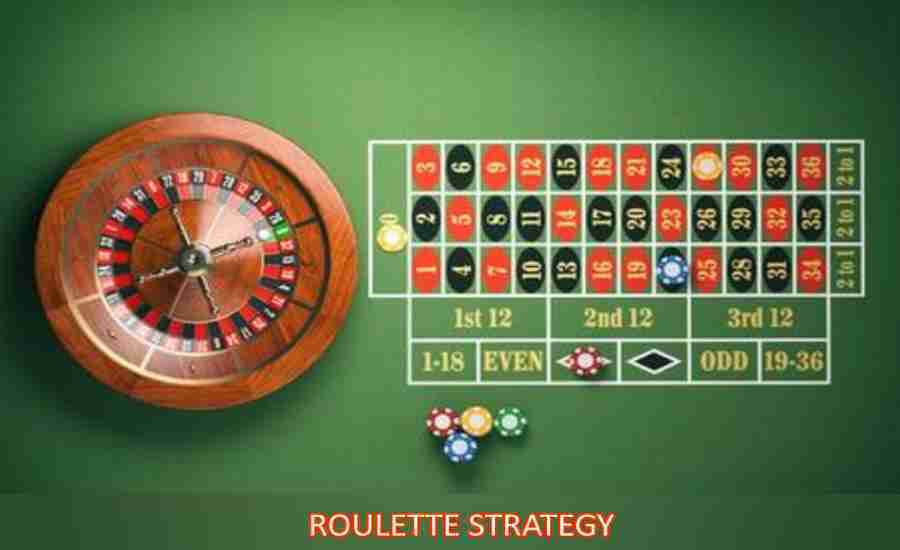 When you search online for the best roulette strategies, you will discover a lot of websites that are advertising guaranteed success with their strategies. In fact, none of them actually work. The internet is full of scams. In order to safeguard yourself against such bogus strategies, always use your best judgment. No strategy is a miracle worker!
Generally speaking, casinos always enjoy a house advantage over you. Because of this, if you keep playing over and over again, you are bound to lose at a certain point. All things considered, if you play the roulette without a good and effective strategy, your chances of winning will increase drastically. The important thing is to always enjoy the game of roulette.
To bring you back to the roots of roulette, you can read this article first Roulette History.
The importance of volatility in Roulette
Volatility in roulette is basically the risk factor of winning or losing a bet. A highly volatile roulette means that you are more likely to lose your bets. A low volatile roulette means that players win more often than not. Some roulettes also come with medium volatility, which is a mix of high volatility and low volatility. The riskiest and most volatile bet on a roulette machine is a bet on a single number. The probability of winning these kinds of bets is 1 out of 37 spins.
Generally speaking, roulettes with low volatility pay 2-times your original bet. The probability of winning on roulette machines with low volatility is 18:37. Furthermore, these kinds of bets are placed on red or black, even or odd numbers.
The different types of Roulette Strategies
There are countless ways to play the game of roulette. Each strategy brings with it various advantages and disadvantages. Moreover, none of these strategies guarantee a sure-fire way to win the game of roulette. In order to get the best out of your bets, it's important to strike a balance between the various strategies to figure out which works for you.
Some players prefer to wait while others play fast. In fact, many people expect to win a lot of money at the roulette machine. But only a few wins at the expense of others.
A good strategy should make the game exciting while keeping the risks low. Moreover, it should maximize the chances of winning. Playtime should also be optimal and not take too long.
Constant Bet Roulette Strategy
In the first place comes the constant bet strategy. Generally speaking, most players actually adopt this strategy while playing the game of roulette. Likewise, this is all about placing the same bets over and over again. The strategy also incorporates betting with a constant amount of money. For example, a player walks into a casino with $100 in his pocket. He starts betting $5 on red every single round. In other words, this player is betting with a constant amount of money. Notably, the primary intention of this player is to have fun at the roulette machine and play for as long as possible. Furthermore, this player wants to double his profits. This option is best for people who want to double their money and play for an hour or so. If you intend to win big, there are other strategies which might give you better results.
All-in Roulette Strategy
This is a highly risky strategy and best for players who want to win big. Additionally, you have a high chance of losing all your money in a short span of time. By and large, this strategy involves a player going all-in with a bet in a single round. For example, if you have $50 in your pocket and you want to win $500, you should place your bets in a row. Once you win, you can stop playing and go home with a substantial payout. In case you intend to win an even bigger sum of money, then one single bet cannot do the job. Take your $50 and bet on a random roulette number. If you win, you can use your new money to bet on a column or dozen on the basis of the first successful bet. Once you win both bets, you will realize your objective.
Progressive Bet Roulette Strategy
This strategy is based on increasing your bet sizes gradually after each win. Likewise, instead of putting all your money in a single bet, you place small portions of your winnings from the previous round of roulette. For example, you start with $100 in your pocket. After every win, you choose to place corner bets worth $2. The probability of winning each corner bet is 4/37. Once you win your bet, you place 2/3 of your winning money on another bet. These kinds of bets progress gradually. For the most part, this strategy is the most exciting one among other. On the whole, the progressive bet roulette strategy is not too risky and enables a wider variety of results.
Conclusion
There are different roulette strategies for different kinds of people. Moreover, one strategy might not be suitable for everyone. The constant bet roulette strategy is the most flexible and easy to use. Whereas the all-in roulette strategy has high risks and high rewards. Ultimately, it depends on your objectives. In either case, you need to have fun at the roulette. Otherwise, what is the point of playing the game?