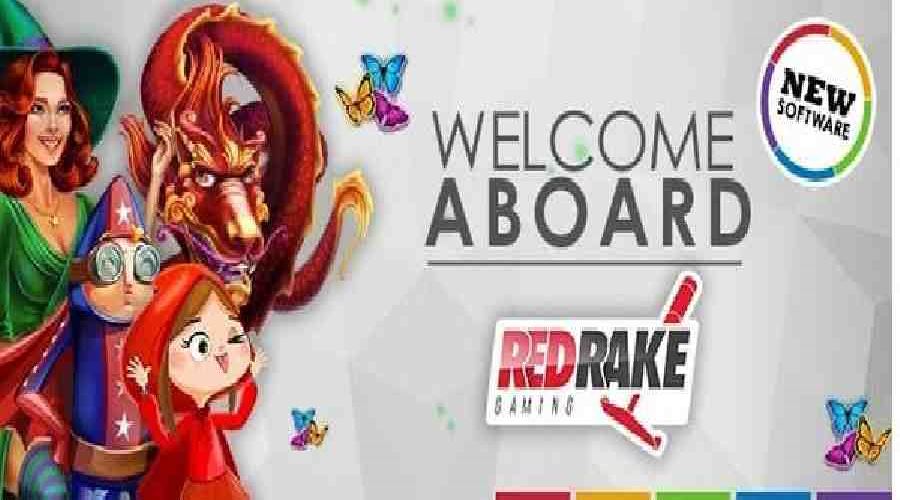 SlotsMillion is excited to announce they have just added Red Rake Gaming, Based in Valencia Spain, its already slamming 1,878 game collection of online slots.
SlotsMillion rolls out on their site the Red Rake Gaming online gambling group's more than 50 slots, several video bingo games, a roulette game, more than 15 video poker games and a blackjack game.
Red Rake Gaming guarantees to add at least fifteen new online slot games every year to their line-up. Every new launch of casino games introduces more gaming excitement than the last one.
Leaders in the online gambling industry, both SlotsMillion and Red Rake Gaming have state-of-the-art features included in their online casinos.
Virtual Reality for Real Money
SlotsMillion brought the first Virtual Reality 3D game experience to online casinos. Played with real money, SlotsMillion has 40 of their most popular games available in Virtual Reality and 3D to be played with or without goggles.
Oculus Rift™ goggles has revolutionized video gaming by totally immersing players in a Virtual experience that gives an up close and personal, in your face view. SlotsMillion automatically recognizes Oculus Rift™ goggles when you plug them into your computer.
The Virtual Reality games can also be played without goggles. When played on your computer keypad or controller you play the Virtual Reality online games in 3D.
The Best Possible Gaming Experience
In this new world of Virtual gaming, Oculus Rift™ goggles are a game changer.
Virtual Reality continues to be the future in how games and movies are viewed and will soon impact communications, putting SlotsMillion once again on the leading edge of online casino gambling.
If you don't think that's big, Facebook just bought the parent company of Oculus Rift™ for $2 billion dollars seeing it as Facebook's future 'sweet spot'.
Let's All go to the Virtual Lobby
The Lobby is the SlotsMillion Virtual Screening Room that you can see with your Oculus Rift™ goggles.
Goggles are required in the Virtual Lobby so you can experience the 360° view of the online casino floor, through the bar, the wide TV screening area, to windows overlooking the city's skyscrapers.
Several players can be in the Virtual Lobby of this online casino at the same time. Players can see each other at the various slot machines, but no one can see your individual screen or balance.
First Ever Circular Slot
Continuing with the best possible gaming experiences, Red Rake Gaming has released its newest state-of-the-art innovation, Wildcano, the first ever circular reel slot game. You can have a video preview of Wildcano here
Setting a new standard in the online casino gaming arena Wildcano is built on the exciting Orbital Reels™ application that supplies the game with its three spinning circular reels having a mysterious fiery volcano in the center.
Wildcano sports eight pay lines, free spin phases for big prizes, free spins with WILD REEL, a Magma feature with direct wins and lava burning icons that are replaced with new symbols that always produce a win.
In this new online slot game, Pyroclast WILD plunges you into an explosive lava spewing, thunderous firestorm and molten rock shattering gaming experience. While earthquakes and the volcano can erupt at any time, a no pay line means you will be sacrificed to the volcano.
Red Rake's online gambling creation floods your senses with life-like sounds, an incredible musical atmosphere and robust graphics. But, at some point you will face the Wildcano God in an unforgettable spin phase.
Online Casinos with Mobile Platforms
With diverse platforms and technologies, between Red Rake Gaming and SlotsMillion, online games can be played on mobile platforms, iTunes, Google Play, Facebook, android ios and YouTube
Get Up to
100% bonus
Plus 100 Free Spins
Min $€20 Dep, 30x wagering
New customers only.
Register Now and Get 100% Bonus up to €100/$100/kr1000 + 20 extra spins on Gonzo's QuesT