BetGames Casinos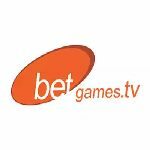 Casino software developers are always in search of ways to be an integral part of the growing online iGaming industry, but while some offer traditional gaming platforms with classic casino game titles, others dive deeper and seek to create a distinctive niche in an industry that would certainly do with an infusion of novel ideas. This is where BetGames.tv comes in, by introducing a revolutionary style to the live casino gaming scene.
The Games
The approach adopted by BetGames has resulted in an exceptional platform that is daily proving to be quite popular with players with access to their favorite BetGames online casinos. The software company which operates out of two disparate bases – in Malta with the other being Vilnius, Lithuania – came into the online gaming scene in January of 2012.
BetGames is a B2B [business to business] outfit that is in the business of providing an exclusive library of live casino lottery-style iGaming to online casino owners and operators who are looking to provide their clientele with a bigger and diverse bouquet of gaming titles.
The Slot Games
The BetGames casino concept employs live games presentation and among the titles offered include; Bet on Baccarat, Bet on Poker, Dice, Lucky 7, Lucky 5, and Wheel of Fortune, with all their games beamed live from BetGames.tv studios. Offering an optimal viewing experience, there's a new game that is streaming live in both standard and HD resolution every 3 to 4 minutes with results provided in seconds, and players may even switch between games.
Once the live broadcasts start, viewers and/or players have a widescreen view in addition to a zoomed window for a better and more close-up view. All the live casino dealers are female which goes more to appeal to the male-dominated online casino gaming scene.
The Relationships
BetGames casino has been developed especially to connect the traditional betting mode with popular lotteries as well as the table or casino iGaming modules, and the company's web-based products can be integrated easily with most online platforms. Online casino operators and partner affiliates are offered access to BetGames's gaming titles via a link that uses mobile devices and computers with access to ordinary web-browsers.
The Betgames Company has always sought to invite iGaming operators to be their partners in providing top-notch entertainment to their patrons through offering these services to casino operators, who in turn deal with players. Their exotic remote-locations teaming concept means that casino operators who desire to deal with live betting but lack the facilities or space may avail themselves to BetGames services.
Casino Bonus
In dealing with the BetGames operators' franchise, the variety of bonuses offered is quite wide with the most common being the no deposit bonus plus the player match bonus. The company has designed a payout system that is directly linked to a cash register and which can easily be employed in betting shops.
Instant Play
All games provided at BetGames TV casinos are live presentations and they are all available for PC and Mac desktop platforms and are played directly via any web browser, plus also on mobile gadgets and tablet formats. This ensures online gamers can have access to the diverse selection of games offered on the BetGames portal and all a player needs to have is an Adobe Flash player installed in their systems.
Audited and Licensed
The BetGames TV casino company is fully licensed in Malta and thereby must meet the stringent raft of requirements that are meant to ensure fairness in all their iGaming offers as a prerequisite to be licensed. The safety and security of players are thus guaranteed in addition to safeguarding the young and vulnerable.
Click to visit BetGames TV official website