Leap Gaming Casinos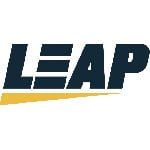 Leap Gaming is a leading developer of 3D games. Since its inception in 2014, it has leapfrogged ahead of its competition. Currently, Leap Gaming is one of the biggest developers in Europe. The company's focus on virtual casinos and virtual sports has paid massive dividends to its shareholders. Furthermore, the developer manages to fuse reality with the virtual world in its games.
Leap Gaming partners with companies around the world to bring an immersive gaming experience. Additionally, its focus on developing cutting-edge 3D games has won many fans over. The company prides itself on meeting strict user standards while developing games. In light of this, the games under Leap Gaming's banner are compatible with all devices. Furthermore, the superior product experience is unmatched in the virtual gaming industry.
Leap Gaming's solutions range from football to tennis and virtual casino. Again, the realistic and immersive gaming experience delivered by Leap Gaming makes the company unique. A whole host of betting opportunities are offered where users can enjoy the gameplay and win real cash. Coupled with in-play betting and on-demand games, players will never run out of options. Similarly, the company offers state-of-the-art turnkey options for operators.
Leap Gaming's core strength is the technology they use to develop its games. Likewise, the company has been able to acquire massive information regarding the gaming industry. Not only has this knowledge helped to shape the development of its 3D games, but also its design elements. Similarly, the company has acquired a new skill set to tackle the various challenges of the gaming market.
Leap Gaming Partnerships
Leap Gaming entered into a partnership with IMG. IMG is a global media powerhouse that was founded in 1960. The partnership is mutually beneficial to both parties. IMG will now be able to increase its portfolio and offer betting to new markets. The partnership enables IMG to increase its gaming content. Freddie Longe, who is the VP and managing director of IMG is thrilled at this latest development and commented that this deal would help IMG Gaming's footprint in the gaming sector. The deal will also help Leap Gaming to expand further. Furthermore, the partnership will bring substantial value to both IMG and Leap Gaming's customers. Similarly, the developer will be able to reach newer fan bases with its virtual gaming content.
Just four months after the deal with IMG, Leap Gaming partners up with Rapid Games. Rapid Games is an on-demand mobile gaming platform. The company was founded in 2014. The deal enables Leap Gaming to integrate its virtual titles to be played on the real money gaming platform of Rapid Games. Leap Gaming's customers will now be able to experience the virtual gaming titles on their smartphones via the Rapid Game's platform or through smart kiosks. Moreover, Rapid Games is the first server-based solution to offer Leap Gaming's content. Likewise, Francis Keyser, who is the VP of Product at Rapid Games commented that this deal will enable them to distinguish themselves from their competitors. Furthermore, the VP is thrilled at the prospect of their future where every player will be able to experience virtual gaming content on their smartphones. Likewise, Yariv Lissauer, who is the CEO of Leap Gaming, is also thrilled about this new partnership. He also said that the combination of their innovative gaming content with their award-winning platform will quickly win over fans.
Casino Bonuses
The latest offering from the coffers of Leap Gaming is Instant Football. The hallmark of this new game is that it offers an on-demand football experience across multiple platforms. Furthermore, fans will fall in love with the realistic graphics and fast-paced betting inside the game. The user interface of the game is simple and easy to get accustomed to. Not only does it offer a broad scope for betting, but also 24/7 content. It features 16 teams. The realism offered by this game was possible due to the motion capture technology used on real players. The game also features professional commentary. Together with SG Digital and 1X2 Network, the game can also be accessed on Leap Gaming's platform.
Leap Gaming offers a range of casino games. These include 3D Blackjack, 3D Roulette, and 3D Baccarat. Likewise, all these games feature sign-up bonuses to attract new players into the game. The company also offers virtual sports games. These ultra-realistic 3D games also offer sign-up bonuses. Moreover, these casino games are the reason for the rise in popularity of this company.
Download / Instant Play
Leap Gaming is focused on developing high-end gaming solutions. These state-of-the-art games can be accessed by retail operators. Thanks to the new deal with Rapid Games, Leap Gaming can now also offer its games on the mobile platform. These games operate on a plug-and-play basis. Simply download the games from Leap Gaming's catalog and install them. Rapid Game's engine helps these games to run smoothly on any smartphone.
Auditing / Licensed
In 2016, Leap Gaming successfully managed to raise $3.5 million USD. Likewise, this latest infusion of cash will help the company to raise its portfolio. Additionally, it will also enable them to increase their virtual sports titles. Furthermore, as the company enters into more strategic partnerships, its gaming content will enjoy massive exposure. Again, this will help Leap Gaming to grow from strength to strength.
All games under Leap Gaming's banner are licensed under their banner and trusted by millions worldwide. These games also comply with EU regulations. Moreover, the company is an ambassador of responsible gaming. All the games developed under them comply with utmost transparency. Likewise, the company continuously monitors its product performance and performs routine audits to deliver a greater gaming experience. Their vigilance is unmatched and distinguishes them from their competitors.
Click to visit Leap Gaming Official Website