Vivo Casinos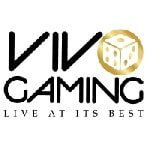 Today's online gambling market demands a stimulating experience that understands the needs of gaming operators and the innate desires of players regardless of where or what they're playing. Vivo Casino Software is a gaming software provider devoted to developing live casino software solutions for the online market. These solutions enable brick-and-mortar casinos to have a greater menu of game tables that players can access through the internet. The innovative software developer hosts a team with an extensive hi-tech background in data mining, database development, artificial intelligence, and communication.
As a world leader in the world of live dealer gaming, Vivo Gaming's main pursuit is to provide cutting-edge technology that empowers operators of online and offline casinos to provide the exciting interactive real-time aspect of casino gaming to their customers. Using live casino games from filmed land-based casinos and specially built studios, the result is live-stream broadcasts which bring the real-time casino capability to users' own homes and other natural environments.
The Vivo Casino Software platform has been proved to have helped affiliate operators increase their player value, improve on brand integrity, as well as generate more revenue streams ensuring players play longer and stay loyal.
Casino Bonuses
Subject to final verification of wagering requirements, terms and conditions, and applicable bonus rules confirmed directly with Vivo Gaming and affiliate casinos, players can be sure to receive terrific bonuses with fast payouts. Players should always remember they don't have to take out bonuses for them to play at any Vivo Gaming-powered casinos. However, comprehensive loyalty schemes that reward players according to their level of gameplay are on offer.
The Partnerships
The Vivo Casino Software platform has established partnerships with some of the biggest names in the casino software and online gaming industry, with over 25 live casinos using the provider's software. The partners' ever-increasing portfolio of online gaming continues to expand with Vivo gaming's live dealer platform, which is geared to offer a complete online casino gaming solution all around.
Whenever desired, total back-office support that includes management, company accounting, operational reports, marketing, and customer service support is provided.
Additionally, partnering with a software aggregator like Every Matrix and techno Gaming has meant their games can very easily be delivered as part of a package. Partners have the option of having tables in dedicated or shared studios where they may personalize and brand equipment, games, and dealers to suit their patrons' needs.
Vivo Gaming Games
Vivo Casino Software solutions complement the operations of online gaming businesses through engaging a powerful back-office system with the requisite functional ability that's buffed up by a full HD video live stream. Their gaming offering comprises a high repertoire of world-leading online casino table games; blackjack, roulette, dragon tiger, baccarat, sic bo, poker, craps, plus live dedicated tables among a wide array of live games featured.
Vivo advances the live dealer table games concept several steps forward by use of a platform that supports such casino favorites like fixed odd games, bingo, Asian games, multi-spin multi-line slots, and multi-line video poker games, with tables open all around the clock plus the added option of multi-lingual and multi-currency features.
Vivo gaming can also accommodate progressive jackpot games that offer huge player draws, of which operators can then avail them to customers through the web, betting tablets, or via gaming and betting terminals.
Download / Instant Play
Vivo Casino Software games are compatible with any terminals, computer, and mobile devices as long as players use the company's dedicated download and web activation for PCs and native apps for iOS plus Android mobile gadgets. Their mobile phone interface mimics the PC counterpart thus different versions aren't needed for different devices which makes updating the software much simpler.
Continuous Auditing
Vivo gaming technology offers maximum security to all of its partners and users. Thanks in great part to high-performance servers all around the world plus a raft of advanced security features, the developer can ensure constant and optimum protection for its customers and rapid response in case of any unforeseen technological problems.
Click to visit Vivo Gaming official website