Wagermill Casinos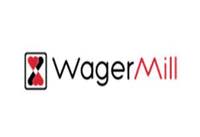 For anyone who craves the amazing adrenaline-inducing delight of taking the odds to task for ten rounds then emerging triumphant; for the gambler whose heart rate accelerates with the chiming sound of victory; for that player who cannot get the means or the time to take a trip to Las Vegas, a new player in the online casino software industry, the Wagermill Casino Software Company, has got your back.
This innovative software development company that is based in the UK is helmed by the gambling industry's all-stars who include top-level Electracade veterans. Wagermill Gaming has developed a groundbreaking RGS back-end system named GECO in concert with Sidney's The Gaming Lab, and the system is set to revolutionize the online slot machine gaming scene. This means the delivery of exciting game titles has been made much easier.
The major goal of every casino software development company that wants to be successful is to capture, in the most exceptional way, the Las Vegas authenticity for quick and easy delivery to any tablet, home PC, or mobile gadget. To experience the casino gaming excitement all in the lulling comfort of home, and without the added aggravation of having to deal with other people is finally probable. Wagermill is a gaming concern that is primarily dedicated to bringing out every bit of excitement gamblers would find in Las Vegas, but without the hassle, straight to you. In short, what happens in Las Vegas need not happen in Las Vegas at all!
Wagermill Games
The Wagermill Casino Software Company has definitely become an expert in capturing land-based casino authenticity. With game offers like Ultimate Roulette and Sassy Bingo, Wagermill has certainly packed something for every type of player, from the newly inducted gaming newbie to the seasoned veteran gamblers of an even wider array of these exciting betting games.
The Wagermill Gaming selection of online games combines a gritty real-life feel with top-notch cutting edge graphics which would make any serious gaming player wonder why they would think of shelling out money for a trip to Las Vegas, to begin with.
The Relationships
Currently, the Wagermill Casino Software and its roster of web-based games are available at a number of various online sites which comprise; MobileWins Casino, Dream Palace Casino, Power Slots Casino, SlotsMillion Casino, and Video Slots Casino among others. This online gaming developer is looking to add more games to their betting stable and they are set to make a bigger splash in the casino gaming industry.
Casino Bonus
The Wagermill Casino Software Company and its affiliate partners do provide their customers with unique games which are developed with amazing payouts and bonuses in mind. From free spin bonuses to free player match to no deposit and exclusive bonuses, players are assured of getting a worthy experience of gaming entertainment that requires no bonus codes from Wagermill Gaming's clients.
Download / Instant Play
Wagermill Gaming's online casinos are quite popular with people who are seeking the thrilling excitement of land-based casinos from home. Wagermill game titles are created using the Flash mode and HTML5 mobile modules that employ instant play formats for both Mac and PC players. Players who prefer using mobile devices can also log in to the company's web portal, as long as their gadgets run on iOS or Android platforms.
Audited / Licensed
The Wagermill Casino Software Company has heavily invested in cutting-edge technology plus a quality game selection that is constantly being audited. This guarantees a high level of transparency making players feel safe and secure while using their online casino portals.
Click to visit Wagermill official website