Yggdrasil Casinos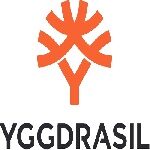 Yggdrasil is an i-Gaming developer that is based in both Malta and Gibraltar. Their name says a lot about the company as a whole. A Yggdrasil is a mythological tree, and the Norse story explains that this tree was placed at the center of the universe. It is generally portrayed as an ash tree. It was said to link the nine worlds and was home to great mythological creatures like dragons and large eagles. It was also said to be where the gods gathered together. It seems like Yggdrasil is attempting to immolate the tree's greatness by offering many different types of games and innovative software and technology. Here you can find all online casinos using the Yggdrasil software
Yggdrasil specializes in putting a new take on online casino games. For example, they developed the iSENSE mobile web apps for both Android and iPhone. This technology allows players to have extensive interactive gameplay on the go. Yggdrasil prides itself on providing quality performance while still having short load times and wide device compatibility. Players can tell when they are playing a Yggdrasil game because of the outstanding graphics and sounds. Even traditional scratch cards have video effects and sound on most of the scratch-off options, making a simple scratch card much more exciting and engaging. Most of their games have a Scandinavian feel as they attempt to target that particular market.
Yggdrasil Slots
Yggdrasil slots offer excellent graphics, high-quality sound effects, and unique storylines, and other actions. The interface is extremely user-friendly and it even provides quick tips to help the players learn to play new games. They even offer a play for free mode on their website so players can learn to play their games before betting money on them at any online casino.
Yggdrasil puts most of their emphasis on 3D Video Keno games (like Medusa Eyes of Fire, Siamese Serpents, and Precious Anuran), scratch card games, and lotto drawings. They offer a live lotto drawing daily, and it is usually much higher than players will see at their local level. Their video scratch games make scratch cards much more entertaining because they combine the traditional scratch card with graphics, sounds, and storylines. Some examples include King for a Day, A Cool Million, Holiday Cash, and Sabbatical. Yggdrasil focuses on numbers in their scratch and lotto games—because everyone has a lucky number!
They also have a few slot games available, but growth has been slower in this area. Their new mobile slot game, Jozerizer has five reels and 10-paylines. It is has been very successful, so they are likely going to do more similar games in the future. In fact, Yggdrasil just launched its first progressive jackpot slot at the end of February. They partner with Euroslots, Vera&John, and LeoVegas, just to name a few.
Certified / Fair
Yggdrasil is certified by Curacao eGaming, which is authorized and regulated by the Government of Curacao. They are also licensed by the Malta Gaming Authority as well. However, they do not list any testing agencies or any other certifications on their website. Perhaps the reason that they do not have any certification is that they are so new and are constantly developing new games. In addition, the fact that they focus on lotto and scratch cards may cause them to be tested differently than other online casino software. However, as they develop more slot gaming options, then certification is probably not close behind.
The individual casinos where Yggdrasil's software would be used must be tested periodically, so where Yggdrasil slots are used, for example, the online casino may do their own individualized testing to be sure that the slots are both random and fair. It does not appear that Yggdrasil offers any internal online casino management options, so they do not do their own payment processing. That usually means that the online casino must do their own or use another software company to take care of that portion of the business. Of course, because Yggdrasil does not deal with players' personal information, there are no real security concerns in playing any of Yddrasil's online casino games because players do not provide their information directly to Yggdrasil
Click to visit Yggdrasil Gaming official website.