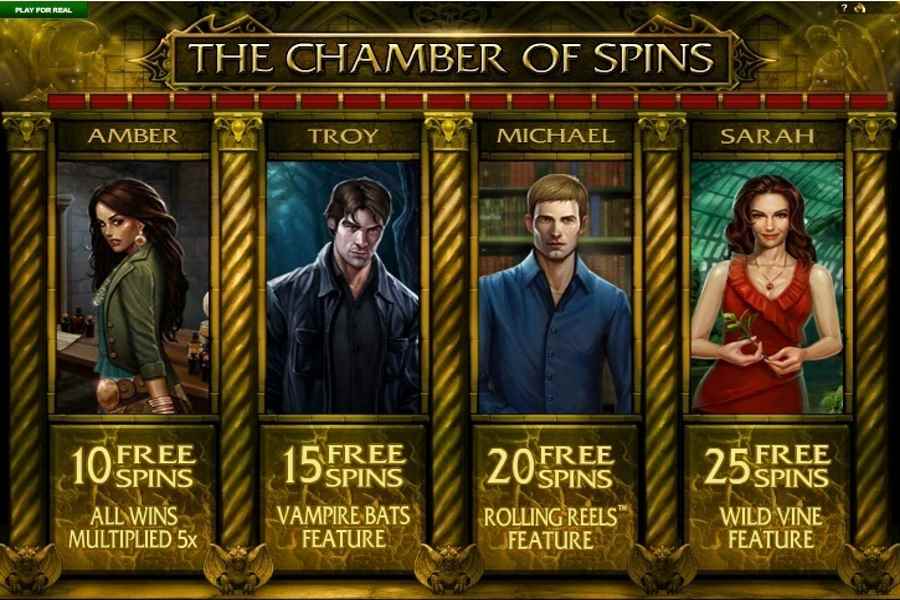 Online slot machines have more or less the same features as the traditional physical slots. One of the unique features of slot machines is the multipliers. These are features that usually multiply or increase a player's winnings by a certain amount, often predetermined. Multipliers are arguably the most popular features of slot machines and thus are very common. Nonetheless, there are some slots without multipliers which is not really a bad thing since they probably have even better features (and payouts) going for them.
As the name suggests, multipliers aim at doubling, tripling, or increasing your winnings by 4, 8, 10 or even 100X. Granted, some multipliers have straightforward terms and conditions, probably intended for newbies, while others have more sophisticated rules and are better left to the seasoned players. Also, some slots, depending on the casino, may have multipliers that appear during normal play while others are activated only on Free Spins or Bonus rounds. Whatever the case, the end result is more or less the same – multiplied winnings.
It is worth noting that some multipliers have the effect of only multiplying your winnings. Others will do that in addition to adding to your line bets or total bets. Since all slot games are different, each will have its own rules (and predetermined multiplication number) when it comes to multipliers. Thus, it is advisable to check the paytable of a slot for more details before playing for the multipliers. Below are more details on multipliers including how they work in different games and where you are likely to come across them.
Free Spins
Multipliers are more common in Free Spins than in other types of play. This is probably because developers want the Free Spins to feel somewhat special and a little different from the ordinary base play. As such, it is not surprising that multipliers in Free Spins have different symbols and rules from the ones you will find in base play.
Basically, Free Spins multipliers increase all the winnings made in free spins and/or bonus rounds by a predetermined number like 2X, 3X, and so on. The main advantage of Free Spins multipliers is that more often than not, they allow you to choose your preferred multiplier from the choices available. This in turn puts you in a position to win huge payouts and bonuses in addition to increasing your overall winnings. Generally, this type of multipliers, by allowing players to choose their own multipliers makes the game more interactive, which is a good thing. Also among the advantages of Free Spins multipliers is the fact that players are in a position to influence the outcome and rewards from their play.
Base Play
It is not that common to come across multipliers in base play, as this mode of play often has other unique and rewarding features. It is even more rare to find multipliers with special symbols in base play. Even so, quite a number of slots have multipliers. The most common are those that multiply the rewards of the winning pay lines.
Multipliers and Scatter Symbols
In some slots, scatter symbols also act as multipliers. Here, unlike in normal cases, the scatters don't have to appear on a line and can show up anywhere on the screen. Some slots have been known to have both the scatter and wild icons as multipliers. In this case, the rewards are unbelievable as these symbols usually mean more bonuses and free spins. Couple that with the multiplier effect and you got a real winner.
Wild Multipliers?
Just like the scatter symbols, wild symbols also double as multipliers in some slot games. And they practically have the same function as with ordinary multipliers – to increase a player's winnings in a particular game. For instance, Cars are the wild icons in a particular game which also requires some 3 Jets to form a winning combination. In this case, since the Cars are wild, they will replace any of the Jets or any other symbol required to form a winning pay-line. Therefore, if the wild symbol occurs on the screen, having a multiplier value of 2X for instance, it will multiply the winnings on that particular line by 2. Talk of multipliers going wild.
Types of Multipliers
To paraphrase an old saying, no two multipliers are the same. In general, there are two categories of multipliers – those which carry over to your total winnings and those that only multiply your bet amount for that specific spin. It is always wise to go through the terms and conditions of a slot game in relation to multipliers before playing. This helps you choose which multipliers to play for and which ones to keep off from. Multipliers, where the multiplied winnings are lower than the wagered amount, are not unusual.