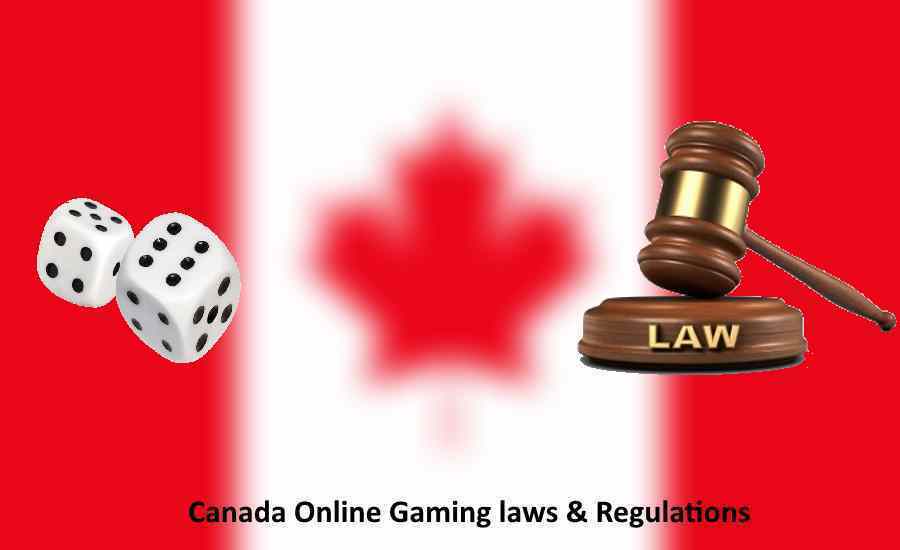 Before 2021, the federal Criminal Code prohibited Canadians from engaging in online gaming.  However, the Code had a provision in Section 207 that allowed provincial governments to manage gaming activities in their jurisdictions.  Nonetheless, the Code had a separate section for horse racing, and the state restricted provincial authorities from managing horse betting.  Besides, they were also forbidden from offering single-game bets, but parlays were acceptable.
Most provincial governments established Lottery Corporations to manage gaming activities effectively.  Consequently, British Columbia, Ontario, and Quebec created BCLC, OLG, and Loto-Quebec, respectively.  The code also permitted some licensed charitable organizations to provide gaming.  Unfortunately, Lottery Corporations could not control brick-and-mortar casinos and other betting activities.  For that reason, the provincial administrations created robust regulatory schemes that coerced game manufacturers and casino operators into registering their businesses.  In Ontario, for instance, AGCO registers croupiers and all casino operators.  Besides, OLG is the legal operator of all casinos in the province.  That means land-based casinos act as if they only provide service to OLG.  Therefore, gaming facilities enter into a Casino Operating Services Agreement with the provider to operate in the province.
Although the provinces authorized the Lottery Corporations to offer all sorts of gaming activities within their jurisdictions, the bodies were reluctant to explore the market.  Until recently, they started offering various gaming services like sports betting.  Many corporations chose to build their gaming platforms instead of letting international companies exploit the market.  Unfortunately, they didn't invest much in creating innovative products, and their systems are less sophisticated than those of offshore betting companies.
The Gray Market
Before the digital age, illegal betting involved underground poker gaming and illegal bookmakers.  However, the internet led to the mushrooming of unlicensed betting platforms.  It also made it difficult for the regulatory bodies to police gambling since online criminals are difficult to track and arrest.  Besides, various advanced encryption tools and IP masking software allow punters to access illegal casinos without detection.
The ability of punters to join and use offshore betting platforms raised concerns in the country.  To make matters worse, Section 6(2) of the code specifies that the government cannot prosecute persons committing offences outside Canada.  It claims that the state doesn't have an extra-jurisdictional force to punish such offenders.  Consequently, offshore betting firms that provide services to Canadians have some legal immunity since they don't have offices in Canada.  Although the Lottery Corporations urge the government to enact regulations that could help stop illegal betting, many believe that the lawmakers prefer to maintain the status quo.
New legislation in Ontario
In Ontario, AGCO sees limitations in the Code as an opportunity to expand gambling activities.  The body proposes the creation of an open market in the province.  The current administration believes opening the market might attract off-shore investors with sophisticated gaming technologies.  Although the move could hurt some local operators, it could also reduce illegal gambling activities.
In 2020, Ontario set a budget for amending the law to enable AGCO to manage iGaming and establish a relationship between the provincial government and operators.  In 2021, AGCO initiated consultations with all stakeholders to restructure the law to attract many offshore operators.  As a result, the body created iGaming Ontario to eliminate the government monopoly on betting.
View the list of Ontario licensed online casinos
Ontario's iGaming structure
Here are some of the details about the iGaming structure.
IGO should not be an operator but a gaming service provider.
The registration process is dual-track, meaning the operator registers with AGCO and creates a business relationship with IGO.
Offshore companies can apply and get a license.
Operators must apply for separate licenses for all their brands.
The body doesn't limit the number of registered companies.
Operators need to pay tax through IGO.
Companies that offer gaming services to betting sites must get a license.
Operators need to have a separate site for Ontario players.
Single event betting
For many years, Canadian punters could only bet on parlays which many players deemed high-risk wagers.  In August 2021, Bill C-218  brought to life single-event betting.  As of today, registered operators are allowed to offer single events in their betting markets.  The amendment created a new beginning for Ontario-based sports books like Launch Date since they can provide more markets.
Other provinces
Unfortunately, other provinces are yet to amend their gaming legislation.  As a result, more punters from those regions might continue using illegal platforms since they don't have alternatives.  Similarly, the administration might continue losing a lot of revenue to the gray market since the law prevents offshore operators from entering the market.  Therefore, other provinces need to restructure their laws like Ontario to benefit from the industry and protect players from shell companies.