EZI-Pay Deposit Casinos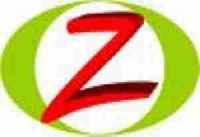 If you play regularly at online casinos, then you would be looking for a good alternative for making payments to your casino account. In such circumstances, EZI-Pay is an extremely popular option. More commonly known as PaySpark, EZI-Pay is basically a virtual wallet that you can easily utilize to make an online purchase of goods or services. For this process, you first need to make a transfer of money to your EZIPay account from your bank account. Thereafter, this money can be used by you to make whatever purchase you need to make – along with playing at online casinos. It is an instant and safe deposit method and hence a popular choice among the mass.
Now that you know about EZI-Pay, you would want to know how to transfer money to this virtual wallet. You have lots of options here. You can opt for a Western Union money transfer or a Bank Wire Transfer – these are the most commonly used methods. you can even use a credit card for the purpose and pay through it. There is also the PaySpark EZI-Pay ATM account for your convenience. This particular system is run efficiently by CSC24Seven.com, which is an e-Money company. EZIPay and PaySpark are trademarks of this very company. Regulated by the Central Bank of Cyprus, it works very well. the currencies that can be affected by this payment method are US Dollars, Pounds Sterling, and Euros.
How does EZI-Pay Work?
In order to make PaySpark EZI-Pay work for you, you first have to set up an account. You can sign up here for free. You just need to insert the details in order to get the account approved. Once you have the approval, you can easily use this system. The cost you would have to incur is that of loading money into the account. Except for that, there are no more fees to be incurred. Make sure you read the fine print of liabilities though – for your own information. You must be well versed with all the terms and conditions too – before you can make any transactions. The customer's information is always kept confidential here and not shared without the customer's permission.
If the vendor you are trying to deal with accepts the EZI-Pay payment method, then your work becomes very easy. Whether you want to make deposits or payments, it is important to log on to the account itself first. There are certain steps you need to cover in order to fill in your details and log into the account. Once logged in, put in the amount of money you wish to withdraw and then click on 'Finish. This completes the entire transaction. You may have to wait for a while to see the effects of the transaction on the account. You actually get a PaySpark card here. So you are free to utilize any ATM worldwide that accepts MasterCard to make withdrawals.
EZI-Pay Pros / Cons
As you see from above, EZI-Pay is a beneficial method of payment. The only limitation is that this method of payment has not become that widespread yet. So, there may be vendors who will not accept it as a payment option. But the good news is that active promotions are being made by CSC24Seven.com and soon enough this convenient and fraud-free option will be extremely popular.
Click to visit Ezi-Pay official website