Nordea Deposit Casinos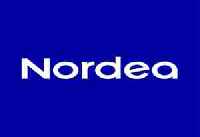 Nordea, a Moneybooker company (Skrill), is the largest financial group in Northern Europe. It has approximately 800 branches and call centers and is available in all Nordic countries. It operates within Denmark, Finland, Norway, Sweden, Estonia, Latvia, Lithuania, and Russia. Four of the major banks in Denmark, Finland, and Sweden merged together to form Nordea between 1997 and 2000. These banks were Nordbanken, Unibank, Kreditkassen, and Merita Bank. Nordea is listed on several stock exchanges.
Nordea is also known as Nordea Netbank because of its net banking services. The net banking service is perhaps the most used feature for online gamblers and players. The net banking service itself is offered through MoneyBookers/Skrill. Nordea serves over 6 million customers with its net banking services, and Skill serves approximately 36 million people worldwide. Skrill also works with companies like eBay and Mastercard to provide payment services.
Nordea provides a variety of other financial services including cash management, investments, securities services, and general trade finance. Nordea serves both businesses and individuals. However, its services, including net banking, are only available to Scandinavians.
Depositing with Nordea?
As long as the gamer has a bank account with Nordea, then instant online payments are available directly from the bank. Essentially, players connect their bank account directly to their online casino account. Players do not even need to register to make payments to online gambling and gaming sites.
However, players will need a Skrill account. If the player does not have an account, then he can register for one while making his first payment. Players must activate their MoneyBookerDirect account by using their mobile phones. MoneyBookers will send a code to the mobile device that must be entered online to activate the account. Players can use their MoneyBooker accounts immediately after activating them. Nordea accepts both Euros and Swedish Kroner.
Connecting the Nordea account to the online casino account is very easy; it only involves two steps. First, click Nordea from the list of payment options available and the amount to be deposited. The site will direct the player to the Nordea website. Second, log into the Nordea account as normal and provide the validation and authorization information necessary.
Advantage of Nordea
This payment method is fast, safe, and easy to use. It has safety features like firewalls and encryption to protect the player's data. Nordea uses MoneyBookerDirect (Skrill) as a middle-man between Nordea and the online casino so there is no need for players to worry about giving their bank information directly to the online casino.
Money can be transferred instantly, giving players little to no pause in the gaming action. It is also very easy to set up the connection between the online casino site and the Nordea account. Most online casinos accept Nordea.
The most attractive feature of this payment method is that it does not have any fees associated with depositing or making payments. In fact, many online casinos will offer the player a bonus for using this payment method. Look for bonus codes on the online gaming or gambling website.
Disadvantage of Nordea
Perhaps the greatest negative of this payment system is that it is only available to players from Finland and Sweden. It does not offer a method to collect winning at this time, however; it can only deposit money into the online casino account. Apart from these two disadvantages, Nordea is a great choice for Scandinavian online gamblers and players.
Click to visit Nordea official website