PlusPay Deposit Casinos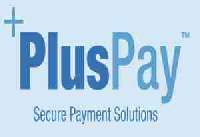 PlusPay is an automatic payment method that allows instant transactions from the user's bank account. It is also known as Entercash in Finland. The company is registered in Malta. Entercash provides services to Finland, Sweden, Denmark, and Greece. However, some of these countries have restrictions on these transactions. Pluspay or Entercash expects to expand to Italy, Spain, and several other countries in the new future. Its Scandinavian coverage is fairly extensive.
PlusPay, or Entercash, uses the users' own bank, so the transactions are relatively simple. There is no need to open any additional accounts or carry any additional cards. The transactions are also quick because the funds can be available in just a couple of seconds. They also offer security features to be sure that online gamers and gamblers feel secure using Pluspay or Entercash. It is widely accepted in the online casino community by casinos that cater to players in their service countries.
We have enlisted all PlusPay online casinos here that will take this deposit method, there are over 5 PlusPay casinos to choose from.
How to deposit with PlusPay?
To deposit funds using PlusPay or Entercash, select the instant bank transfer option on the online game or casino of the user's choice. Enter the deposit amount and select the user's bank. Then, once the bank is selected, the website will send the gamer or gambler to their bank's website to complete the transaction.
Pluspay or Entercash links directly to the user's bank accounts, so there is no need to use a credit card or debit card. Pluspay also offers the ability to pay through mobile phone payments. Everything is done online, so Pluspay or Entercash does not require any extensive signup or application process. Instead, the entire process is virtually instant; there is no need to download software or obtain a card to use this service. In addition, Entercash or Pluspay does not charge any fees for their services.
Advantages of PlusPay
Pluspay or Entercash is virtually instant, so gamers and gamblers do not have to stop gameplay to continue playing. Mobile phone payment is also a convenient and unique feature. Paying directly with a bank account is usually a convenient and fast method of payment generally, but PlusPay or Entercash adds in the benefit of extra security. Pluspay acts as a wall between the bank and the casino so that the user's information stays safe and confidential. The actual deposit process is very simple as well.
One of the best features of this payment method is that it does not charge start-up or transaction fees at all. Some payment methods charge based on each transaction or charge the users to maintain the account, but Pluspay provides all of these services at no cost to the gamer or online gambler. Some online casinos even offer sign-up bonuses for gamers who use Pluspay.
Disadvantages of PlusPay
Pluspay or Entercash only offers a couple of ways to fund the account. Users can either hook up their bank account to Pluspay or they can pay by mobile phone. If users have neither of these abilities, then this is not a useful payment option. Many gamers want to be sure that their bank accounts and their gaming accounts are separate and Pluspay does not support that desire.
Perhaps the greatest disadvantage, however, is that this service is not available in all areas. Even the countries that it serves currently have specific restrictions that vary by country. It also only supports specific banks.