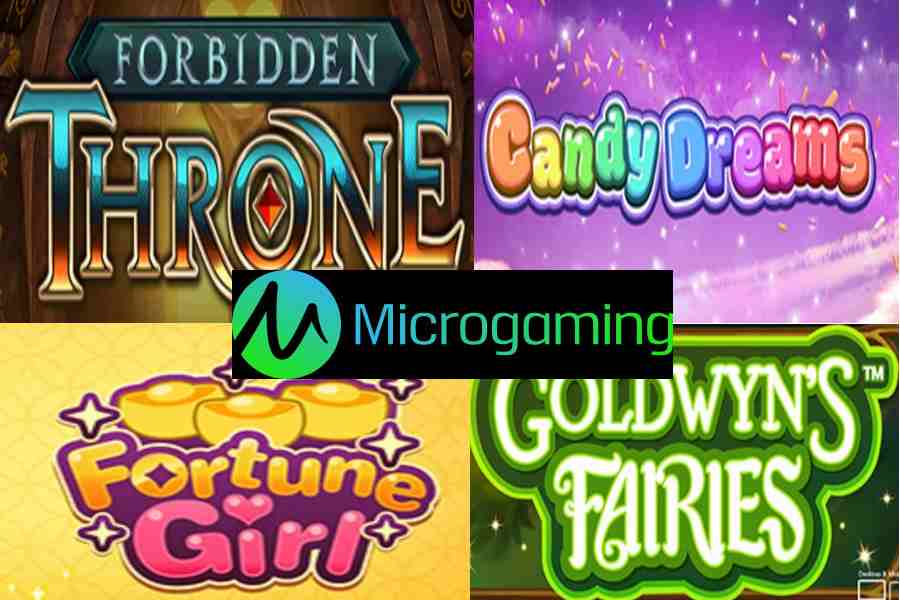 They say that quality and quantity rarely mix. That you can only achieve one at a time, often at the detriment of the other. In Microgaming's case, however, nothing could be far from the truth. Not only has the Isle of Man-based company continued to release countless slots year in and year out, but they have also been able to churn out countless classics as well. No other gaming company is able to balance quantity and quality as well as Microgaming has been able to do over the years. And they are not showing any signs of slowing down.
Having started the year on a high note with impressive releases in the first quarter, Microgaming has now confirmed four more slots set to be released in May 2017. The 'announcement' was in form of video previews posted on Microgaming's YouTube channel a couple of weeks ago. The soon-to-be-released slots are; Candy Dreams Slot, Forbidden Throne Slots, Fortune Girl Slot, and Goldwyns Fairies slot. It is expected that they will be available at Info casino bonus online casinos as soon as they are officially released.
If the posted previews are anything to go by, players should expect to be blown away by the unique game themes that characterize each of the three slots. What more, all the slots feature fixed coin jackpots with prize money exceeding more than 100, 000 coins.
Individually, the slots are as unique as human fingerprints with only general similarities. Candy Dreams is a 5 Reeler with a fruity/candy theme and 720 ways to win per slot. Forbidden Throne leans more towards a sci-fi theme and has 5 reels and 40 paylines while Fortune Girl is more cartoonish with an Asian/Oriental theme. Goldwyns Fairies also has 5 Reels paired with 20 paylines and Re-spin and Free Spins. As you can see, all three slots have their own unique features which means that there's something for everyone, no matter your preferences.
The games also come packed with amazing bonus features and giveaways that will keep everyone winning. With the varying paylines, there are so many ways to win in these games that you might just be able to pay your college tuition by playing all three. In particular, the new Fortune Girl slot has Stacked Mystery Symbols which can give big winning combinations whenever they convert to Random Matching Stacked symbols during the base game. The Free Spins Bonus feature in this slot activates when 3 or more scatters show up on the reels. While in this round, Matching Stacked Symbols may appear and change into Stacked Matching Wilds which can by extension give 2X, 3X, 4X or 5X Multipliers, thereby boosting your wins.
The Free Spins Bonus is not exclusive to Fortune Girl though, it is also present in both Forbidden Throne and Candy Dreams and is triggered by the appearance of 3 or more scatters in the reels. Forbidden Throne serves up a bit of fun and mystique with up to 5 Mystical Wild Reels on every spin. These combine with the other regular symbols to create a winning combination and increase the winning amount in every spin.
Where to play these Slot Games
Casinos with these Slot Games