BetSoft Casino Games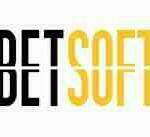 BetSoft Video slots are among the most played video games because of their highly interactive characteristics and high payouts. They are very entertaining because they have brought a totally new aspect to the gaming industry in the form of 3D gaming.
The introduction of animation in the slots has seen BetSoft slot gain tremendous popularity. These video slots are developed to the highest standards of technological developments because they not only feature high-quality audio but have also incorporated 3D videos that make them come alive.
They have enhanced graphics that make them fun to play. The groundbreaking Slots 3 series of video slots are also part and parcel of BetSoft video slots that have revolutionized the gaming industry. Among the various services that can be derived from Betsoft video slots include, but are not limited to:-
A large number of platforms on which one can play the games including Apple and Android mobile devices
Some Betsoft powered casinos also accept quite a number of US citizens that were previously not allowed to play
High-quality audio and video graphics
A wide range of video games including the most popular like Blackjack, Video Poker, Table and Lottery Games, Roulette, Keno, and the new, fully 3D Poker.
Betsoft Video Slot Features
Betsoft Video Slots consists of a number of slots featuring various casino games that have been developed by Betsoft. Unlike the well-known 3 reel slots, Betsoft video slots are high-quality video slots mostly with 5 reels and an increased number of pay lines.
The most outstanding feature about the Betsoft video slot is the 3D graphics which have brought a truly entertaining aspect to the slots. They also offer satisfactory payouts not to mention their symbols and themes which are similar to those of the three-reel slots but this is more enhanced with high-quality audio and video graphics.
Bettors have different options of betting per pay-line with the minimum being about 0.02 dollars. Some of the video slots offer progressive jackpots but others do not.
The scatter feature which is common in 3 reel slots is also common in only certain video slots and is not in others. Also not featured is only that each slot is unique in itself.
Among some of the most common Betsoft Video Slots include Boomanji, the True Sheriff, Rooks Revenge, and Good Girl Bad Girl among others. Some of the games play for real money while others are free. Those paying for real money offer a generous amount of payouts at very minimal betting amounts.
Playing with Betsoft Video Slots
Playing with Betsoft video slots is the same way as any normal five-reel slot would work but the video slot has more features and is superior in terms of video graphics and high-quality audio performance.
It borrows heavily from the 5 reels mode of operating although it has other additional features which make it stand out. It has nearly the same bonus and scatters features as any other reel slot but with a slight variation depending on the game.
In most games like the True Sheriff Slots, free spins are offered and this is usually triggered with three or more scatters which are the Sherriff's badges.
This type of free spins entitles the player to between 10-15 free spins. There is also a gambling feature that doubles the player's base game payouts. Some of the games lack the progressive jackpot feature.
There are some video slots that can provide one with the ability to bet up to five coins per line. A good example is the After Night Falls slot. This slot is perhaps one of the most popular but it lacks a progressive jackpot that is preferred by most. However, the slot makes up for that by providing bonus features, free spins, and the gambling aspect of the game.
Available in two formats
You will be forgiven if you start questioning why Betsoft video slots are very popular and why their reception in the market has attracted many positive ratings. This is because the Betsoft software is good and provides the promised services and can be a very reliable partner when it comes to video slot gaming.
The software package can be accessed in two formats which include the download and non-downloadable format. There is also the freedom to play or play for real money platforms.
Other special features include a multi-currency play and from single-user option to IM chat application which ensures highly responsive customer support.
This is in addition to many other services that Betsoft is developing especially in the video slot type of games. This is what makes the Betsoft video slots stand out above the rest. However, Betsoft is not sitting on its laurels as it is always innovating and it will come as no surprise when they come up with another innovation on their line of video slots.