Rabcat Games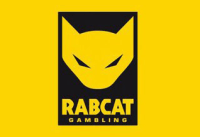 Rabcat slots are not new to the gaming world. Established in 2001, it has grown in leaps and bounds to become one of the most trusted platforms especially when it comes to the video slot line of business. It recently released top-quality video slot games that are increasingly receiving positive reviews. Their recent creations are remarkable and include games that feature the progressive aspects of the game. These games work well with browser windows and are easily downloadable.
Renowned sites that work with Rabcat include Next Casino, Casino Luck, and videoslots.com. Rabcat offers better payouts with its progressive games like the Castle Builder. With an RTP of 96.5%, Rabcat ranks among the best-known sites when it comes to payouts. Its video slot games can be easily found from i-gaming operators that are supported by Quick-fire and Odobo. Among the most notable casinos that feature Rabcat games include Betsson, Bet 365, Slots Million, and Mr Green. These are well-renowned casino sites that have a large customer base. It is also possible to play some of its most popular games on your tablet and smartphone without any extra downloads and it is absolutely free. This is what has given Rabcat its popularity.
Popular Individual Rabcat Video Slot Games
Rabcat video slot games offer an array of entertainment in the gaming world. Their video slot is well known and has some popular games including the award-winning Castle Builder, a 5 reeled multi-line slot machine that takes you to the medieval ages with its castle building theme. The theme revolves around three kingdoms that the players must conquer and to do so, the player must build ten castles each so as to continue with the journey. A player spins the reels to collect building materials within each kingdom and then uses those materials to build castles.
As the player progresses deep into the game, they can easily achieve higher ranks by collecting multiple service medals. Rabcat makes the game enjoyable by making this a level-based game, which causes the player to want to return and continue in their quest to conquer the kingdoms. Once the kingdoms are conquered, the game takes a turn and continues on an endless mode
Rabcat also features other video slot games that have a huge following which include:
Dragon Myth
The Legend of Olympus
Penguin Splash
Scary Friends
Dragons Cave
Frozen Diamonds
Forsaken Kingdom
Rabcat Video Slot Categories
Among the most notable categories that Rabcat has to offer includes the very interactive point and click feature which incorporates games such as the Forsaken Kingdom and The Legend of Olympus. Not to forget the game of the 2013 award winner in the name of the Castle Builder. It has unique features which are not available on any other platform. It has a continuous game mode with lots of innovative strategies that make it possible to extend the game.
The other category of multiple pay lines with superior features includes the newly released game known as the Scary Friends which is a bonus game with some free spins. Others include the River of Riches and the Fantasy Forest which have Win multipliers and Fixed Wilds. This is not to mention the classic slot machines like Cash Pot and Penguin Splash which are ranked among the best in Austria. Another very entertaining video slot, Penguin Splash, is another major offering by Rabcat. When compared to the castle builder, this 5-reel slot is much more laid back. The game is unique and whose goal is to cause the penguins to dive into the water and each time they do, the player receives 5 bonus spins. By spinning the reels while collecting penguin-scatter symbols, one can make the penguin dive. The winnings made from the free spins are paid in multiples of two.
Other Rabcat Video Slot Features
Rabcat boasts of some of the most unique features in online gambling. Apart from offering to license and being a one-stop solution entity to both offline and online operators, it is known to create extraordinary games from nothing. Their game features are very clear visually. They also incorporate visible 3-D supported graphics that utilize excellent mathematical-based systems. Games like Frozen Diamonds is well known for their unique cascading symbol feature. The Dragons Cave game is known for free bonuses which also include the strategic Fixed Wild Placement. The Forsaken Kingdom and the Legend of Olympus are associated with the interactive point and click feature. This shows the innovativeness of the Rabcat video slot in the gaming industry. Looking at all these features it is very easy to associate Rabcat with the best when it comes to innovativeness and dynamism.