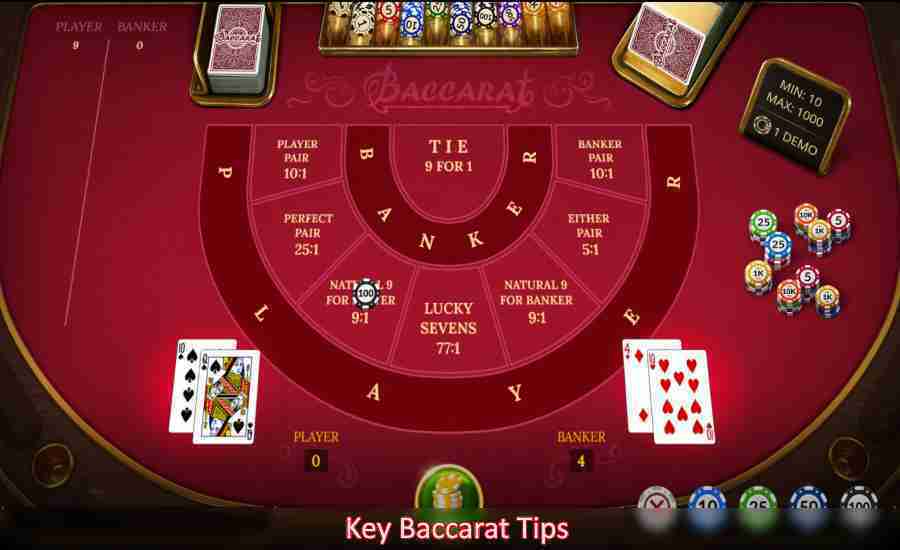 Baccarat may seem quite intimidating for new players. This is not unusual since the game is intended to be that way although it is actually quite simple as you get used to it. You only need to remember the tips to maximize the fun of your experience in baccarat.
Baccarat works in many ways since different people go to web-based casinos for various reasons – some only play for the sheer enjoyment of the game and will bet or play free games at very low levels, others like the risk-taking and challenge of betting large amounts and set about playing the casino game with the intent of winning money and betting carefully.
Any casino game, online or live, is more fun with experience. Other than that, someone with minimum experience on the game like baccarat will eventually improve thus increasing their chances of winning. For someone who is new with baccarat, it's advisable to carefully choose the online site in which to play baccarat. A gem when it comes to playing baccarat: Read some dependable casino review so that you'll have an idea as to where to begin.
A good tip for new baccarat players would be to go to a favorite casino and play free games for them to get more familiarized with the game rules of baccarat. Another helpful baccarat tip would be reading articles and easy to understand instructions on how-to-use strategy, how to play and how to win the game would also be very helpful. Beginning from this, it is advisable to start with a minimum or low-level bet with baccarat. Another great baccarat tip for new players: Settle for lower betting limits.
1. The Tie Bet
In the baccarat game, you have a choice to bet on a tie, the banker or the player. Some players choose to put bets on their "own" hand even though odds of betting on the banker are better. A player should remember not to bet on the tie. Odds on this bet is quite tempting, 7 to 1 and on a few times 8 to 1. Still, House edge bet for this is very large, over 14% in comparison to just around 1% if the bet is on the banker or the player.
2. Keeping Track of Commissions
In the game of baccarat the player need to pay 5% commission to the casino for every winning bet to the banker. In live casinos, commissions are tracked by dealers and collected when the player leaves the table or at the end of the shoe. It is also important for you to keep track of the amount you owe for commissions and that you have sufficient money to give before you leave.
3. Stop Worrying About Trends
Sheets for the baccarat game are provided by casinos for you to use in tracking the number of times the player or banker wins. The outcome of these trends on subsequent hands cannot be predicted. If you want, you can follow these trends of baccarat, but your chances won't be improved if you decide to raise your bet with expectations that a particular side is "due" to win.