Kambi Casinos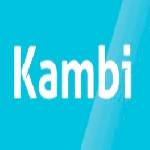 The name Kambi comes from the Japanese word that means "perfection" and that's a central facet that reflects Kambi's products, services, and organization.
The company is a B2B [Business to Business] supplier of exceptional sports betting products and also offers its clients complete Sportsbook solutions. Part of the Unibet Group Plc, the internal organization of Kambi gaming is essentially based on Unibet's reputable former Sportsbook.
The company's software developers who create the product platforms internally employ the combined input of risk managers and odds compilers to give their customers the best return on investment in addition to giving online players an excellent user experience.
Kambi prides itself as a gaming outfit that offers a complete sportsbook solution for casino operators globally. The highly impressive Kambi Sportsbook software solution has earned its mother company Unibet the prestigious European Sports betting EGR Operator of the Year award three times running.
Kambi Games
One of the longest-serving products from Kambi is Pre-Match Betting which translates to more than 10 years of gaming experience, and the software developer has crafted a competent and solid organization that offers a competitive top-notch product.
With its technical know-how and wealth of resources, Kambi is able to deal with the highly demanding Live Betting industry by offering approximately 30,000 events every year in a variety of different types of sports.
In addition, the company also offers upwards of 100 markets per event. Among their pool betting products are Superscore and Supertoto, and this is where all of their customers create a single pool so they can maximize liquidity.
At present, Kambi Gaming's total coverage comprises more than 120,000 live betting events in addition to another 250,000 pre-match events every yearly cycle, and these events cover over 65 various sports from all around the world.
Kambi Operations
Kambi Gaming provides first-class turnkey sports betting services to many B2C [Business to Consumer] operators, with their product incorporating a wide offering that covers front-end solutions, odds compiling, risk management, and excitement plus relevance in the product. With the firm belief that overcoming the challenges of a gaming operation requires a best-of-breed approach, Kambi Gaming provides their live gaming offers coupled with an in-depth analysis that puts its betting affiliates right at the top of the industry.
The company takes deliberate steps to create their products in exactly the same way players want it, whether that means personalization of the betting clientele, or it requires direct reports from the sports stadiums so that they can minimize the live delay.
Casino Bonus
Many internet players are used to getting bonus payouts as well as cumulative loyalty rewards that are the norm at every other casino. Kambi Gaming's sportsbook, however, relies on a well-oiled suppleness that they extend to their consumers in the betting world. Players are thus able to easily pump up their win margins that are referenced to the size of their wagers.
Instant Play
Kambi's casino solution is designed taking into consideration how easy it is for clients to apply the simple integration protocols to their platforms, and the company has a long and proven track record of providing neat and fast integrations on a variety of gaming platforms. Distribution of this solution is through the web, on mobile devices plus retail through their selection of tailor-made front-end clients.
Audited / Certified
The Kambi software solution is certified in the gaming jurisdictions of Malta, Italy, Denmark, Alderney, and Spain. This typically means that the company's gaming software solution is approved and has been continuously audited by the betting regulators and agencies, chief amongst them being AAMS, SPM, LGA, AGCC, and DGOJ. The company also utilizes a best-of-breed approach for their online security which employs the guiding principles carved from ISO 27001.
Click to visit Kambi official website