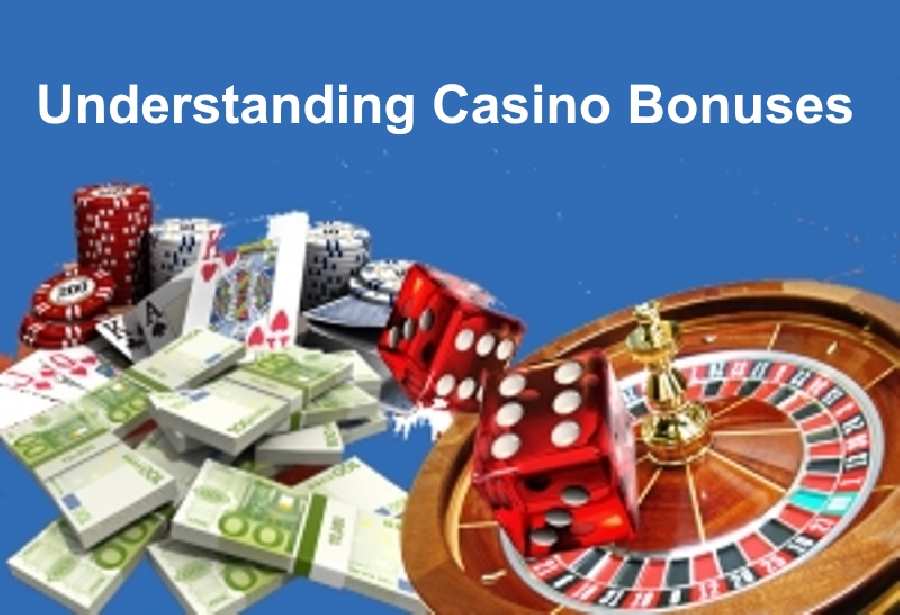 Online casinos offer various ongoing bonuses and some sites also create incentive bonuses for a limited amount of time or a special event. As mentioned in our Beginners Guide, you should always read a casino's specific Terms & Conditions concerning bonuses. When in doubt contact the casino's customer support. Below we list the different types of casino bonuses available to the player
Welcome Bonuses
The "Welcome Bonus" is known by many names, including the "Sign-up" and "New Player Bonus." This is the most common type of free casino cash offer found online. Although bonuses range greatly from casino to casino, most bonuses are around $100. These are usually the most generous bonuses that an online casino offers. They are awarded to a first-time player when they sign-up. Welcome bonuses will either be a "Match Bonus" or "Percentage Bonus." Both are based on what you deposit initially. Welcome bonuses are something of which first-time players should take full advantage. They can really give you an edge. As an example, Intertops has a signup bonus of 100% up to a maximum of $100 using bonus code SIGNUP100. So if you were to deposit $100, you would receive the maximum amount of $100.
Loyalty Bonuses
Most online casinos reward members who are longtime subscribers through a "Loyalty Program." "Loyalty Programs," which may also be called a "Players Club" or "VIP Scheme," give gamblers a "Loyalty Bonus" that may include extra money or additional incentives to enhance their wagering experience. "Loyalty Programs" vary from casino to casino. Usually, they will give a player a bonus based on how much money they deposited or bet during a monthly period.
No Deposit Bonuses
Various online casinos give "No Deposit Bonuses". In essence, the casino awards first-time gamblers free money. This can be a great way to start online gambling. Do you want to play online but don't want to risk your own cash because you're unsure of how it all works? Then this is the solution! The only requirement is that the player establishes a real-money gaming account. These bonuses will always be smaller than deposit bonuses and normally do not exceed $10 – $20. For example, Prism Casino will give you $30 absolutely free when you sign-up and open an account.
Match Bonuses
Surfing around various online casinos, you'll notice that the bonus that is most often available is the "Match Bonus." This type of bonus is one of the most attractive incentives offered by online gambling establishments. With the "Match Bonus," the amount of money a member deposits is "matched" dollar for dollar by the gambling parlor. Thus, if a bettor deposits $50 in their casino account, the site will put an additional $50 into their account. Commonly, the limit on a "Match Bonus" is $100, although you may find a few casinos that offer one-on-one matches on higher amounts. The "Match Bonus" may also be called a "Reload Bonus" or a "Welcome Bonus."
Percentage Bonuses
Another popular way in which casinos reward players is the "Percentage Bonus." These bonuses are calculated as a percentage of what member deposits into their online account. There's a wide range of awards—from 50% to 450%. The bonuses that you're most likely to find are 50%, 100%, and 200%. If a casino offers a 50% bonus and you deposit $100, then you'll get $50 in free money from the casino. Adding your deposit and the "Percentage Bonus" together results in your having $150 in your account instead of just $100. Recently, Jackpot City offered a 100% bonus on a $400 deposit. That would amount to a $400 bonus, giving the player a total of $400 with which to gamble.
High Roller Bonuses
Are you a high roller? If so, then you may qualify for a "High Roller Bonus." The free money offered to a high roller is most often calculated as 50% of the gambler's deposit. The difference between the "High Roller Bonus" and the basic "Percentage Bonus" is that these more lucrative rewards are based on much higher deposit totals, ranging from $500 to $1,000, with a few establishments honoring higher amounts. Some casinos limit "High Roller Bonuses" to members who have established a track record for betting a lot in one month, while some sites allow first-time depositors to take advantage of this bonus whenever they put a large amount of money into their account. These bonuses usually carry slightly lower wager requirements than other bonuses offered at the same casino. For example, the high roller at the Europa Casino is 50% with up to $1000 free. A player would need to deposit $1,000 to get a $500 bonus and then would have $1,500 with which to gamble.
Reload Bonuses
The "Reload Bonus" is yet another award program found at online casinos. The point of the "Reload Bonus" is to entice people who are already playing at the casino to deposit more cash and continue playing. In order to be eligible for a "Reload Bonus," a player must be an ongoing customer or regular who, in the past, has deposited money into their casino account. Often "Reload Bonuses" require that the depositor enter a special code in order to receive their free money. A solid reload bonus would be a 100% Match Bonus with up to $100 free.