MypaylinQ Deposit Casinos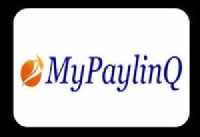 MyPaylinQ In United States is one of the most famous e-wallet services. Players can use the MyPaylinQ service as a deposit and withdrawal method, in the listed online casinos provided. If you want to use MyPaylinQ then you have to first check your casino's banking service whether they accept it or not. If you like to play with MyPaylinQ then you have to visit their official portals and create your account over there. If you are a citizen of the United States then you have to enter your social security code in their registration process. Along with that, the registration procedure requires some personal data for verification purposes. After submitting all the necessary information in MyPaylinQ, your account will be generated within twenty-four hours.
Depositing with MyPaylinQ
You can deposit funds in your MyPaylinQ account through various processes. The most prominent process to add funds in MyPaylinQ is Visa cards and you have to enter your credit card details along with numbers for their verification. The whole verification and authentication process takes a couple of hours and after activating your MyPaylinQ account you can add or deposit funds instantly. The processing fees of 7.5 percent are charged on your credit cards.
You can also use the pound and euro Ukash vouchers in your MyPaylinQ account. Apart from that, MyPaylinQ accepts the myCitadel bank transfer, Western Union, and Moneygram transfer system also. For more details about their transactions, you can visit their Deposit Limit portion and read all their terms and conditions with fees structure.
MyPaylinQ allows withdrawal of funds through Moneygram and Western Union transfer only. If you wish to withdraw your funds from the MyPaylinQ account then you have to spend twenty dollars as withdrawal fees and the Moneygram or Western Union charge additionally according to their terms and conditions.
You have to add funds to your MyPaylinQ account and then you can use the amount at any listed casinos. You have to go to the cashier page and choose the MyPaylinQ option over there. You have to fill up some fields and then your MylayinQ account page will be displayed, and you can submit your deposit amount and proceed with the payment. It will be credited to your casino account instantly.
When you wish to withdraw your winning amount through your MyPaylinQ account, you have to visit the cashier section and choose the MyPaylinQ option and fill out the account details.
MyPaylinQ Pros and Cons
You can use MyPaylinQ securely because this is one of the most secure and safe money transaction e-wallet systems. The MyPaylinQ needs your personal and financial information only for the first time during the registration procedure and it provides total internet protection. Your information does not get disclosed on the internet in any way.
You can keep hold of your winning funds through the intermediary system also. This process helps you to clear out your withdrawn funds instantly from your casino account and you need not enter your bank detail every time.
MyPaylinQ is not a very suitable withdrawal method because the fees structure is much high and it takes some time. It is suggested to use any other withdrawal process which is available in your casino account which can accept your MyPaylinQ and allow you to withdraw funds from different accounts.