Elk Studios Games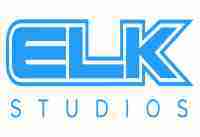 Elk Studios, a Swedish-based company was just founded in 2012, but with every passing day, their casino games keep getting better. Their main goal is to give quality precedence over quality, which is what makes them unique and stand out. Because, if it comes down to that, what would you prefer – a small number of quality games or a myriad number of poor quality games. Therefore, Elk Studios never compromises the quality of their games.
Introduction Elk Studios Slots
Elk Studios initially started out as a small gaming software with stellar casino and gambling games. Now they are one of the top choices of the players when they wish to dabble with slots and online gambling. Their games incorporate three enjoyable slots, together with advanced mathematical algorithms and the latest technology clear proves the fact that they actually put the money where their mouth is.
Their games wonderfully eccentric because they are a paradox within themselves; they have a perfect blend of visual aesthetics as well as dependable gaming models. Players simply rejoice when they see their scintillating and lively animations come to life on screen. If you are passionate about online gaming and have a dice of humor thrown in between – then you are bound to enjoy Elk Studios' Slots.
Elk Studios Mobile Slots
Elk Studious leaves no stone unturned in taking the mobile experience to the next level with their "Mobile First" approach. Every player wants to tap into the seamless mobile gaming industry because it is much more compact and portable than the desktop gaming experience. Thus, Elk Studios offers mobile slots to all their players so that they can experience online gaming anytime and anywhere.
Whilst they work stealthily to improve their online presence, meanwhile, they also continue to shine on your favorite Android or iPhone casinos.
Elk Studios Slots Features
It is not a mystery anymore that Elk Studios software incorporates outstanding graphics, jaw-dropping animations, and sound in their games. Apart from this, they also offer never-heard-before features like "Betting Strategies", which automatically change the players' bet size. A player can change or turn off the betting strategy after any bet.
Another unique feature introduced by Elk Studios is the "Game On" feature, which activates when the player has placed at least 25 bets. Players have embraced this extraordinary feature wholeheartedly because not only it gives them an opportunity to win free spins but also gives them immense satisfaction.
Licensing And Regulations
No matter how beautiful the animation is, how wonderful the games are – at the end players worry about their security the most. No one wants to be associated with a gaming platform that is not licensed or regulated. Elk Studios has made sure that such doubts are alleviated before the player registers, by getting proper licenses and certifications. Their games are available at umpteen online casinos, however, the casinos using Elk Software are expected to undertake random fairness and performance testing by RNG.
Top Picks from the Elk Studios Range
All their games are a treat to their players, however, three of their games still stand out amidst the rest. The combination of sophisticated graphics, amazing bonuses, and cutting-edge audio and visuals make these games emerge as absolute winners.
Here are some of Elk Studios' most popular slot games.
The Lab – This game entails 5-reels and 15 pay-lines along with additional unique innovation called "Betting Strategies". This allows the players to implement their most preferable betting patterns as per their desire. Apart from innovation, this game offers many other features like free spins, attractive bonuses, re-spins and multipliers.
Electric Sam – It's a 5-reel game, which features a quirky protagonist who goes by the name "Electric Sam", owner of the casino based in dangerous, dense Troll Forest. The game offers 243 ways to win, together with attractions like sticky wilds, explosive scenes, free spins, and multipliers.
Champion's Goal – As the name suggests, this is a football-themed slot that is like a paradise for soccer and slot lovers. This game also offers 5 reels and a variety of pay-out options.
Online gaming fanatics absolutely love Elk Studios' tendency to overlook quantity in favor of quality. Along with their huge investment in technology and top-notch game developers they are emerging as one of the most celebrated online games suppliers. Furthermore, they are steadily paving their path in the mobile market as well, strengthening their position in the slot industry.