NetEnt Casino Games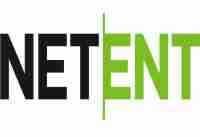 Net Entertainment, which is commonly known as NetEnt, is a household name in the gaming industry due to its wide range of 5 Reel video slots. It offers its large customer base with over 100 different types of video slots through a network of NetEnt casinos. Video slots are very popular nowadays and NetEnt is leading the way in providing gaming services through video slots. A common feature about NetEnt video slots is that their payout percentages are much higher than video slots from land-based casinos.
Video slots have a higher chance of wins as opposed to land-based casinos. The traditional land-based casinos will pay an average of up to 90%, unlike the NetEnt video slots whose average payout percentage is between 96% – 98.5%, which guarantees fair and high payout percentages. NetEnt software will therefore give you the chance of playing games that are fair and whose payout percentage is very high. Video slots from Netent have very good features with some having a continuous number of free credits. However, the credits cannot be translated into real money. This is not a bad feature considering that you also don't run the risk of losing any money. It is therefore a good way of learning how to play the games together with its rules without worrying about the amount that it is going to cost you.
Popular NetEnt Video Slot Games
Netent has produced quite a number of video games over the years. However, there are some video slots that are well known and popular. Among the most popular include The Mega Fortune, South Park, and Blood Suckers among many others.
Netent video slot Mega owes its Fortune and popularity to the huge amounts of money it accumulates in its jackpot. The Mega Fortune boasts the world record of the biggest jackpot amount to have been won online.
Another popular video slot is the South Park video slot. Its popularity stems from the fact that it is the funniest video slot ever and which is also full of extra bonus games and special features
The Blood Suckers video slot which is well known for its payouts which fall in the region of 98% is a favorite to many players, especially from central Europe. And just like Starburst, another video slot, it is one of the most ranked slots
These NetEnt video slots are among the most popular not only due to the amount of money that they can be able to pay out but also their wide variety of features that make them likable to most players.
NetEnt Video Slot Categories
A special array of video slots from NetEnt features the progressive jackpot feature. The term 'progressive' implies that a percentage of every player that places a bet is taken and this subsequently increases the amount of money available in the jackpot. Video slots are categorized into two different types. There are those whose jackpot is accumulated locally and those whose jackpot is generated by a network. The video slots that are accumulated locally create a jackpot that will only be in a particular casino depending on the contributions made by the players there. It is only players who are in that particular casino that are eligible to win such a jackpot. On the other hand, the video slots whose jackpot is accumulated by a network increase by the contribution of placed bets by players in different casinos but which are interconnected by a network.
The main difference between these two types of jackpots is that the network type of jackpot is able to accumulate a higher amount because there are many contributors from different Netent casinos. These contributors are able to grow the jackpot fund very easily due to their number. These amounts grow rapidly and can accumulate to very huge amounts running into millions before a lucky player wins the jackpot. These types of progressive jackpots are very popular because of the number of payouts they can be able to give out.
Other NetEnt Video Slot Features
Video slots operate under the same basic rules but differences are also there. Most games will have similarities while others will have major or minor differences. Some differences can be on how bonus games work like the free spins, the pick and win bonus games, and wild symbols. The latest NetEnt video slots feature more advanced and very unique bonus features including Sticky Wild symbols, Avalanche, and Stacked Wild symbols. These are unique features that make NetEnt video slots interesting games to play. All these are patented by NetEnt and are not featured anywhere but only when playing a Net entertainment game. These entire unique features make NetEnt a force to reckon with especially when it comes to video slot gaming and the adoption of the progressive jackpots which has raised the stakes in form of payouts. With many years of video slot development, NetEnt has changed the face of slot gaming.