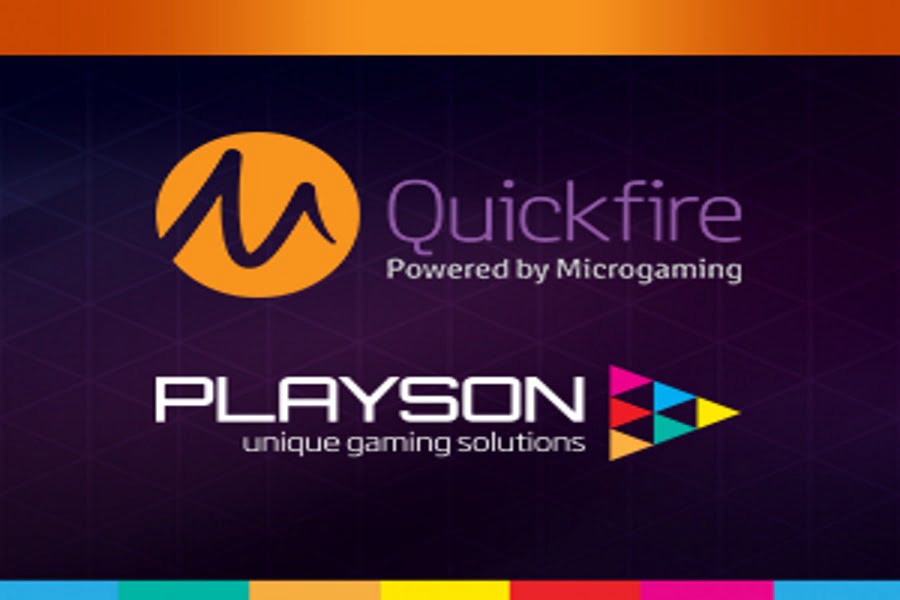 The introduction of Microgaming's integrated gaming platform, Quickfire was to most players and casinos, a godsend. And the evolvement of the platform from just another Microgaming product to the top games platform has been short and spectacular. Perhaps the biggest contributor to its success and ensuring popularity is the fact that it integrates hundreds of games from the world's top casino games providers. players naturally want a large selection of games to choose from and Quickfire provided all the answers. And casinos worldwide had to adapt, and many of them did.
As a matter of fact, there are currently more than 400 casinos powered by the Quickfire platform with many more planning to join the list. It is estimated that more than 20,000 gamers play Quickfire games daily, placing millions of bets. That just shows you how popular the platform has become. Microgaming does not stop there, as part their growth strategy; they are looking to partner with innovative up and coming games designers to increase the depth of the platform.
Recently, Microgaming announced Playson will soon be added to the Quickfire platform with mixed reviews. A small section of the market is apprehensive of how the new partnership will turn out considering Playson is largely unknown. However, a big part of the gaming community have received the news warmly, aware of the well calculated decisions Microgaming always takes to them, Playson simply cannot fail, and it's easy to see why. The Malta-based developer comes highly regarded; with a gaming license from the UK Gambling Commission and another from Aldney, Malta. They have more than 30 flash and HTML5 supported casino games, all verified fair and random by reputable bodies. What makes Playson games unique and different from others is that they are all HD and give the players an awesome experience with the high quality effects and graphics unlike any they have seen before. Anyone who plays these games is hooked for life. There is simply no going back to ordinary bland games.
Playson Games
Although almost all Playson games are of great quality, there are some which have managed to captivate players with their unique features and great payouts. The most popular games from the wide range available include the Alice in Wonderland slot, Bumper Crop, Wild Hunter, Lucky Pirates and Dracula's Family slot games. All these games allow the player to adjust the staking options to their preferences. Also, each game has a variety of in built frequently triggered base and bonus features, tailored to every player.
With the growth of online casino gaming, there is no shortage of instant play gaming platforms to choose from. Talk about demand exceeding supply! Not really but you get the drift. Unfortunately, most casinos have chosen to stick with instant gaming platforms which offer games from only one supplier, thus limiting the choices available to the players. Sooner or later, the players get bored of continuously playing the same games with not enough alternatives. That's where Quickfire comes in. The platform encompasses all the best and new games from the best suppliers providing players with a wide range to choose from. What more, the number keeps growing as new and improved games are added in addition to the usual classic games which most players enjoy playing. All in high definition.
Another benefit of playing in online casinos powered by Quickfire is the wide variety of currency options allowed. A large number of languages are also supported meaning that wherever you are in the world, you can still get to play. Simply put, with Quickfire, online casino gaming is a global language! Apart from embracing international diversity, the wide range of supported languages allows players to customize the games display including help files in their own languages. How cool.
If you are one of the very few who haven't yet tried out the amazing Quickfire games, consider yourself lucky. The developers allow you the added advantage of trying out any of the games with zero risks and without wagering your real money. In case you decide to give 'em a try, remember to also check out the recently added Playson games. You won't be disappointed.