Futuriti Casino is an online casino with mobile and live dealer games, established in 2009 using games powered by multiple software providers. It is operated by CyberData N.V and is licensed under the jurisdiction of Curacao.
Pros
Full live casino with 5 different games
Powered by a blend of different software platforms
128-bit SSL encryption data protection
Customer support, e-mail, phone, and live chat
Cons
Many Country Restrictions
Futuriti Casino Review
When it comes to online casinos, very few of them receive mixed reactions from players and critics that Futuriti casino does. Ever since its launch in 2009, the casino has attracted criticism and praise in equal measure. The casino's games selection, in particular, has been the subject of heated online (where else?) discussion with some accusing the casino of piracy and lack of originality, saying that most of the games are ripped off from several famous distribution companies. Some are of the opinion that where the games are taken, or 'stolen from, depending on who you ask, is not as important as their quality. And the quality is not that bad. It is not the best either but whoever said Futuriti is a world-class casino?
Futurity is owned by CyberData.NV, based in Curacao and who was also the owner of another online casino by the name Tobin. The casino was closed a while back after being out for unethical practices. This article looks into the various unique, (and not so unique) features of the casino and aims to set the record straight on each of them.
Restricted Countries
France, French Guiana, French Polynesia, French Southern, and Antarctic Territories, French Southern Territories, United States
Futuriti Bonuses
One aspect of the casino that supporters and critics will agree on is that it offers some of the best bonuses you will come across. In the world of online gambling, bonuses could make or break a casino. Players want some extra cash to play with in addition to their own deposits. Also, bonuses give players the confidence to try new games or wager even more in their favorite games with zero risks of losing their real money. A lot of casinos, like Futuriti, understand this and provide some superb bonuses while others don't, to their disadvantage.
The casino has an amazing no deposit bonus of €100. The bonus is open for all players with registration being the only requirement. No deposit (ha!), no verification, just a simple sign-up. This is a great idea on the casino's side and it will sure keep players flocking in. Whoever thought of it deserves a bonus(the puns keep coming!) or a promotion, whichever is higher. The Deposit Bonus is even higher, obviously, going up to 200% on deposits. The maximum bonus is €2000 which is not bad at all.
Mobile Gaming
There is a Futuriti Casino mobile app that players who don't have access to a PC or who just love the mobile experience can use to access and play. The app has about 50 games, most of which are Novomatic games, including some popular roulettes, slots, and table games. Fortunately or unfortunately, the app is not available in Google Play Store or Apple Store (for unknown reasons) but can be accessed via the casino's website. Note that the main word here is 'access' and not download. This is because the app does not necessarily require downloading and you can just visit the site on your phone browser, sign in and play the game of your choice
Basically, the app supports almost all mobile browsers and can be accessed on Android, Windows, and iOS devices. The game-play is not that great but then that's always the case in mobile gaming
Software / Security
The casino is powered by Novomatic Games, which can be considered an upcoming developer since very few people have heard about it. Futuriti, perhaps upon the realization that you cannot really make it big by offering games from an unknown developer, went ahead and picked up a few feet from popular gaming companies Igrosoft and Betsoft. Nobody really knows what the agreement(s) between the casinos and the 3 companies entails which has created room for speculation and rumors. It is really hard to tell if Futuriti pirated games from Betsoft and Igrosoft as some people claim or they just had a unique sharing agreement again as some people claim. To avoid confusion and detach from the rumor spreaders, it is best to give the casino the benefit of the doubt and take Novomatic as the official software provider.
When it comes to security, there is absolutely no confusion. The casino's website, which receives the personal and financial data of the players, is secured with special encryption technology which makes data-stealing very difficult. The withdrawal process is also deliberately complicated and is intended to give fraudsters a hard time.
Virtual Games
Futuriti offers more than 200 online games from different software providers, some of whom, like Novomatic and Betsoft are quite popular. As expected, slots make the largest percentage of the games and the list includes famous titles like Haul of Hades, Spinning Fruits, House of Fun, Pinnochio, and A Night In Paris. Table games have become increasingly popular in recent years and Futuriti offers the very best of them, from variations of Baccarat from the different providers to the popular Blackjack games which are arguably the most played in all casinos, discounting the jackpots of course. The other table games listed on the casino are Red Dang and Pai Gow.
The casino also offers a significant number of video poker games including Joker Poker, Aces and Faces, and Deuces Wild. Live Dealer games are also available in the casino, for players out for a real casino experience. Roulette Live and Baccarat Live are just some examples of live games. Most importantly, Futuriti accepts Bitcoin payments which put it among the few casinos that can be regarded as Bitcoin casinos.
When it comes to game quality, expect some variation depending on which games you are playing. Some of them are crap and just there to fill the list while some, in particular, those from Betsoft are pretty good.
Customer Support
With public opinion towards the casino being as divided as it is and the quality of some games being very wanting, great customer care would naturally be the saving grace. And it is sort of. Typically, Futuriti provides support to its players in 3 avenues: Email, Live Chat, and telephone. For telephone queries, the number is +44 161 660 7105 while the email address is support@futuriti.in. The Live Chat feature keeps popping up as you browse the page so it shouldn't really be hard to find.
The responses are pretty fast, especially for queries sent through email. Live Chat is also relatively fast and gives the players the added benefit of face-to-face consultation. Calling the support number might be expensive especially if you don't live in the Netherlands, where the casino is based. Nevertheless, the first two means always work so that shouldn't be an issue.
UK Support Phone: +44 203 5140695
Spain Support Phone: +34 91 1234218
Canada Support Phone: +1 613 6997072
Russian Support Phone: +7 499 5042838
Russian Support Phone Toll-Free: 8 800 1009624
Ukraine Support Phone Toll-Free: 0 800 501043
Belarus Support Phone Toll-Free: 8 820 00110248
All in all, Futuriti is a decent casino, not really the best but one you can try out whenever you need a change of scene.
Screenshot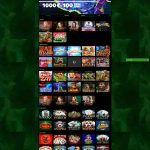 Futuriti Casino Details
Bulgaria
Costa Rica
Georgia
Israel
Macedonia
N. Korea
Netherlands
Nigeria
Poland
Slovakia
Sudan
Thailand
Turkey
Ukraine
United Kingdom
United States
Uzbekistan
Zimbabwe